Aviva is one of the UK's leading providers of annuities and pension annuity products, providing options for people who want to arrange a regular income for the rest of their lives.
You will need to get a quote from us
Our Pension annuity calculator uses factual information, provided by you, to produce figures based on Aviva's pension annuity product and some of the options it can offer. You can use this to get an idea of how the different options may affect your income.
Once you've decided on the options you want and considered any guidance or financial advice which you may have chosen to take - you can call us for a quote.
In order for us to complete your personalised quote we'll need to take personal and medical details.
If you'd like to provide for a spouse or dependant we'll need some personal and medical details for them, too.
Once you've given us your choices and the information we need, we'll issue a personalised quote along with an application form for you to complete and return.
Buying an annuity is a big decision. Once your annuity is up and running, you can't generally change your mind about any of the options or cancel your annuity – even if your personal circumstances change. This means it's extremely important that you buy the right product for you.
We also offer other types of annuities – please see our Annuities for more details
Pension Annuity Calculator
Using factual information provided by you, this easy-to-use calculator produces figures based on Aviva's Pension Annuity product and some of the options it can offer. For information about all of our annuity's options, you should see our Pension Annuity​.
Please be aware that the calculator isn't intended to provide personalised advice or give personal recommendations
Related links
Next steps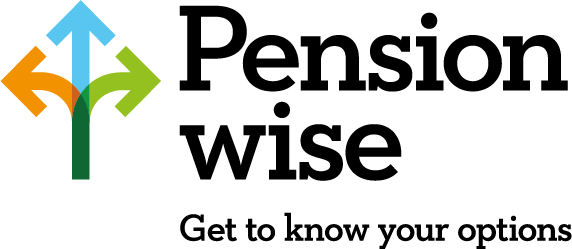 Pension Wise has been set up by the government and offers free and impartial guidance for people retiring with defined contribution pensions. It will help you understand what your choices are and how they work.
You'll be able to get help on the Pension Wise website, over the phone or face to face.
If you are approaching retirement we recommend you get guidance or advice to help you understand your options.
Speak to a financial adviser
If you need a personalised recommendation based on your individual circumstances you should seek financial advice.
If you would like more information about getting personalised financial advice, visit our financial advice page or ask a member of our team.
Monday to Friday - 9.00am - 6.00pm
For our joint protection, we may record our telephone calls. Calls are free from both land lines and mobile phones.
Aviva UK Digital Limited introduces to Aviva Life & Pensions UK Limited for annuities. Aviva UK Digital Limited is registered in England No. 09766150. Registered office: St Helen's, 1 Undershaft, London EC3P 3DQ. Authorised and regulated by the Financial Conduct Authority. Firm Reference Number: 728985.
Aviva Life & Pensions UK Limited. Registered in England No. 3253947. Registered office: Aviva, Wellington Row, York, YO90 1WR. Authorised by the Prudential Regulation Authority and regulated by the Financial Conduct Authority and the Prudential Regulation Authority. Firm Reference Number: 185896.