Returns earned by the With-Profit Fund are added to your pension annuity income through bonuses. Essentially, the bonuses represent your share of the profit in the fund. There are two main types of bonus that can be applied to your income: a regular and an additional bonus.
Regular Bonus
We confirm regular bonus rates once a year. Once confirmed, the rate cannot change for that year although rates can vary from year to year.
The regular bonuses may increase the income from your plan.
The investment returns we expect in the long term will be an important influence on regular bonuses. For example, if we expect future investment returns to fall, we may reduce the regular bonus, even if total returns in recent years have been higher.
Please remember that the level of regular bonuses can go down as well as up and there are no guarantees that regular bonuses will be applied in the future.
Additional Bonus
Depending on the returns earned by the fund to date, we may pay an additional bonus. Along with the regular bonus, this will determine your income for the year.
We review the additional bonus at least twice a year, but possibly more frequently.
The additional bonus rate is likely to change more frequently and by a greater amount than the regular bonus rate.
The additional bonus rate is not guaranteed and may change at any time.
Anticipated Bonus rate
At the start of the plan, you choose an Anticipated Bonus Rate of between 0% and 5% in 0.25% steps.
When choosing your Anticipated Bonus Rate you are in effect predicting (or 'anticipating') how well you think our With-Profit Fund will perform and the level of bonuses you will receive.
If the bonuses declared are higher than the Anticipated Bonus Rate you have chosen, your income will increase. If the bonuses are lower, then your income will decrease.
At any time after the first year, you can change your Anticipated Bonus Rate within our limits at the time. We'll recalculate your income if you do this.
To give you peace of mind, we also provide a guaranteed minimum income which guarantees that your income will never fall below a minimum amount. This is the amount of income you could have bought at the start of the plan on an Anticipated Bonus Rate of 0%.
Next steps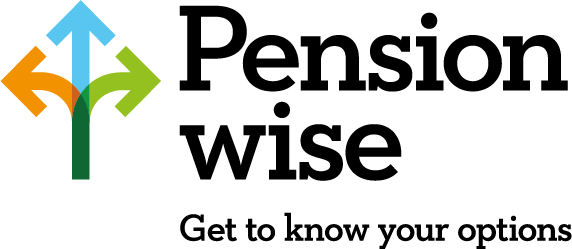 Pension Wise has been set up by the government and offers free and impartial guidance for people retiring with defined contribution pensions. It will help you understand what your choices are and how they work.
You'll be able to get help on the Pension Wise website, over the phone or face to face.
If you are approaching retirement we recommend you get guidance or advice to help you understand your options.
Speak to a financial adviser
If you need a personalised recommendation based on your individual circumstances you should seek financial advice.
If you would like more information about getting personalised financial advice, visit our financial advice page or ask a member of our team.
Monday to Friday - 9.00am - 6.00pm
For our joint protection, we may record our telephone calls. Calls are free from both land lines and mobile phones.
Aviva UK Digital Limited introduces to Aviva Life & Pensions UK Limited for annuities. Aviva UK Digital Limited is registered in England No. 09766150. Registered office: St Helen's, 1 Undershaft, London EC3P 3DQ. Authorised and regulated by the Financial Conduct Authority. Firm Reference Number: 728985.
Aviva Life & Pensions UK Limited. Registered in England No. 3253947. Registered office: Aviva, Wellington Row, York, YO90 1WR. Authorised by the Prudential Regulation Authority and regulated by the Financial Conduct Authority and the Prudential Regulation Authority. Firm Reference Number: 185896.