Separation or divorce is a difficult time for you and your family. And unfortunately, the number of divorcing couples aged over-60 has risen by nearly 75%.
While it may be the last thing you want to think about, it's important to think about the impact your relationship breaking down will have on your finances.
In all circumstances, you should take legal advice before agreeing to any changes or taking action, but here's a short guide to help get you started.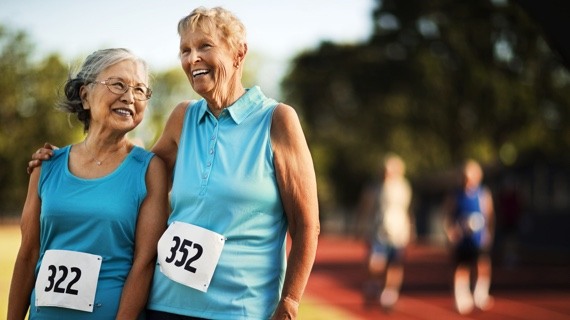 If you divorce before you retire
When you get a divorce, a court will usually take into account any pensions that you or your spouse/civil partner has as part of the financial settlement that shares out your assets. This includes:
Company pensions
Personal pensions
Additional state pensions
While pensions aren't always shared, they can be split up in various ways, depending on your circumstances and the agreements you make.
For example, you could end up transferring some of your pension pot to your partner, or receiving some of theirs. Or rather than breaking up a pension, the value could be offset against other assets that are being distributed in the agreement.
Find out more about splitting pensions during divorce from the Money Advice Service.
If you divorce after you retire
If you've already retired when you get divorced, it's the retirement income that needs to be looked at.
These benefits may need to be split — especially if you have a joint retirement income or one that provides for your partner when you die.
The pension scheme or company that provides your retirement benefits will be able to tell you your options, so it's a good idea to get in touch with them.
What happens to your property?
You'll need to decide how to divide your property and possessions — including your home. This can be a difficult process, but you can get help and advice from www.gov.uk/divorce.
If you've borrowed money against your home with equity release, you should contact the company that gave you the loan. They'll be able to explain your options. If you have a lifetime mortgage with Aviva, you can call us on 0800 092 5624.
Changing your will
It's important to review your will following a divorce because:
Anything you gifted to your spouse or civil partner before your divorce will now go back to your estate (in most cases)
If your will gifts everything to your spouse or civil partner, after a divorce it will be as if you hadn't made a will at all (this is known as 'dying intestate')
If your spouse or civil partner is listed as an executor or trustee of your will, this will no longer be valid following your divorce
Separation and divorce
Legally speaking, separation is the not same as getting a divorce. But if you decide to separate from your spouse or civil partner, it's likely you'll need to think about a lot of the same things and how they will, or will not, be affected by separation. Make sure you check your pensions, retirement income and will to see what, if anything, you need to do.