Income drawdown is a way to take money from your pension as a regular income, or as and when you need it, from the age of 55 or over.
Take as much or as little income as you like
You can vary the amount of income you take to suit your needs – there's no need to pick a fixed regular amount and stick to it. Taking money from your pension fund may affect your eligibility for any means-tested state benefits.
Think about tax
You can usually take up to 25% of your pension fund tax free, if you wish to take any at all. It's up to you whether you take your tax-free cash as a lump sum up front, or take it gradually over time with each cash withdrawal. You can take it as part of your income, giving you the ability to do this in a tax-efficient way.
Tax will be payable at your marginal rate on any taxable income you take. Your tax position depends on your individual circumstances – and you should remember that tax rules can change in future. Increasing the amount of income you take could mean paying a higher rate of tax.
If money is taken from your defined contribution pension fund, through income drawdown, the amount you can pay tax free into a defined contribution pension will reduce from £40,000 to £10,000 per tax year.
Your money stays invested
No matter when or how often you take money, the rest of your fund remains invested, so its value could go down as well as up and you may get back less than you invested. You should monitor your investments closely. Product charges will still be applied to the remaining amount invested.
What you need to keep an eye on
Bear in mind that your money can run out if investment performance is poor, if the costs of living increases, or if you take too much income. It's important to review how much you're taking at regular intervals and your investment choices, to make sure your pension fund will last as long as you need it to.
What about your loved ones?
Any leftover money when you die can be passed on tax free if you die before the age of 75. If you die at 75 or over, the person you name as your beneficiary will be subject to income tax at their marginal rate on money they withdraw.
Keeping your options open
Taking money through income drawdown doesn't mean that you can't buy a pension annuity later, or transfer your drawdown plan to another provider. Withdrawing money from your pension fund will mean there is less money to buy an annuity. Annuity rates rise and fall which could mean the income be more or less than if you'd bought one straight away.
Why it's important to shop around
Some providers won't offer you the option to take income drawdown within your current pension product – and in any case, you don't have to stay with your current pension provider to do this. You can transfer your pension to the new provider. It's important to compare different providers' products as charges, investment ranges and options will affect the amount of income you could receive. We'd always recommend that you shop around to find a deal that suits you.
Are you new to Aviva?
or
Do you have an Aviva Pension bought through this website on or after 6 April 2015?
Aviva Pension - Income drawdown
Aviva's income drawdown solution allows you to take money from your pension as and when you need it with no fee for withdrawals.
Already a customer?
If you already have a pension with Aviva, please contact us so we can explain the options available through your current policy
Call 0800 158 3470
Lines are open Monday to Friday 9am-5pm
Calls from UK landlines and mobiles are free. For our joint protection telephone calls may be recorded and/or monitored

This is a good place to start when you want an estimated future value for your personal pension plans. By inputting different target incomes you can get an idea how long your money might last in retirement.
The tool provides an illustrative example only, it isn't intended to provide personalised advice or give personal recommendations.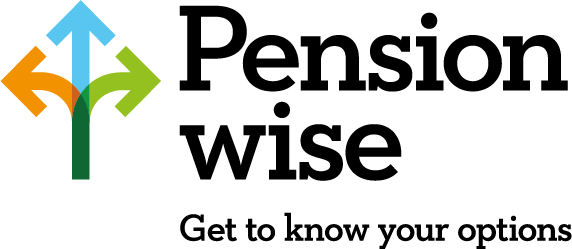 Pension Wise has been set up by the government and offers free and impartial guidance for people retiring with defined contribution pensions. It will help you understand what your choices are and how they work.
You'll be able to get help on the Pension Wise website, over the phone or face to face.
If you are approaching retirement we recommend you get guidance or advice to help you understand your options.
Nothing on this site is personalised advice or a recommendation. If you need a personalised recommendation based on your personal circumstances, you should seek financial advice.