Investing for environmental, social and governance ('ESG') reasons through workplace pensions can create a feel-good factor. Here are four reasons why.
1 You'll be invested in companies that score better in ESG terms
To help focus the investments in your pension, the companies we invest in on your behalf are given ESG scores.
From assessing a company's climate change policy, to its relations with employees and the community, an investment team will weigh up these ESG factors to make sure they are comfortable with each investment's impact on the real world. Here's a list of things that might be considered.

Energy consumption
Climate change policy
Waste production
Community engagement
Human rights protection
Employee relations
Company governance e.g., how a company is run
Management quality
Board diversity
2 As shareholders, fund managers can actively work with businesses to change things for the better
Whether they invest actively or passively in businesses, pension fund managers who consider ESG factors don't just invest and move on. Instead, they will be assessing their fund's holdings and monitoring the businesses they're invested in to make sure they don't fall below the standards expected. This could be in relation to a firm's policy on climate change for example and the progress it's making in this area. In addition, fund managers will actively engage with companies and use their voting rights as shareholders. A pension fund with a significant number of shares in a company can put pressure on that company to work to higher ESG standards and can even influence its overall strategy.
3 It reflects personal values and concerns
People frequently apply their personal values and concerns to the way they use their money. Some will donate money to issues they care about while others will make different choices when they shop, guided by ESG considerations and personal ethics. And if they're doing that for small value purchases, why wouldn't they want to do the same when it comes to investing money in their pensions?
4 It doesn't have to mean sacrificing a pension fund's investment performance
In the past investing responsibly focussed on removing so called "sin" stocks from funds, an approach that didn't specifically consider performance or investment returns. But now, investing in ESG doesn't only mean companies building electric cars or making beeswax wrapping.
It's also about investing in businesses that look after their customers, that work with the community, or that have a policy in place to reduce how much energy they use, and this applies across all sectors, not just one or two industries. Investors have more data available and can now analyse companies based on detailed ESG metrics as well as standard financial criteria like profitability, revenue growth and debt. This aims to help boost returns and reduce the ups and downs that their funds encounter - please remember that the value of your pension is not guaranteed and you could get back less than the amount that has been invested.
To sum up, these four reasons show why pension investing with ESG considerations can be practical and responsible way to help create a better future. The days when it was a niche proposition for a select few are long gone. Now it's an opportunity for people like you to make a real difference in the world.
Looking for something else?
We offer a variety of retirement options to help you plan for the future you want.
Plan your perfect retirement with our tools and stay on top of your investments with a range of easy-to-use calculators.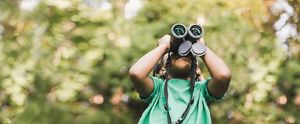 We all want a good retirement. Why not aim for a great one instead? Find out how you can save for your future.