Aviva is donating £1 million to support the response of the Red Cross Movement to the Ukraine crisis
Our thoughts are with those affected by the crisis in Ukraine at this very distressing time, as we see a humanitarian disaster unfold.
Through our partnership with the British Red Cross, we're donating £500,000 to the DEC Ukraine Humanitarian Appeal. On top of that, we'll match donations by adding £1 for every £1 donated up to the value of a further £500,000.
Please donate at redcross.org.uk/get-involved/donate for Aviva to match your contribution.
We continue to hope hostilities end quickly.
Supporting the British Red Cross coronavirus response
In 2020 Aviva and the Aviva Foundation donated £10 million to the Red Cross to enable them to accelerate their COVID-19 response, reaching more people – and quickly – to ensure those made most vulnerable by the outbreak got the right support at the right time. This additional investment is one of the largest single corporate donations ever received by the British Red Cross.
Some of the funds were used to establish a Hardship Fund, which provided support to individuals who were already financially at risk before the coronavirus outbreak, and whose financial situation deteriorated as a result. 
Working together to support those who need it most
As well as helping the charity build stronger and safer communities at home and abroad, we want you to be ready for life's emergencies with confidence. 
First aid
Only 5% of the UK population are confident, competent and willing to act in an emergency requiring first aid. We're proud to support the British Red Cross in their mission to make first aid skills accessible. Find out more. 
Emergency response
Whether it's preparing for emergencies or responding and recovering after one, our partnership sees us share expertise and initiatives with far-reaching impact – our people have digitally mapped 300,000 buildings and 28,000kms of road in some of the most vulnerable places in the world, and we're sponsors of the Emergency App.
Community reserve volunteers
We're also helping inspire recruits to join the community reserve volunteer programme – empowering people to help during major emergencies as well as help communities that have experienced a disaster rebuild stronger than ever. 
We've helped the British Red Cross since 2016 – from aiding disaster relief to providing strategic assistance, our expertise in risk, strategy and innovation are helping build resilience in the face of crises.
Celebrating 150 years of the British Red Cross
Transcript
for video Celebrating 150 years of the British Red Cross
The British Red Cross is celebrating 150 years of humanitarian action.
We're proud to say since 2016 Aviva and the British Red Cross have come together to build stronger, more resilient communities.
3,600 of our people have volunteered their time and expertise to support the Red Cross movement.
In response to the coronavirus crisis we donated £10m to support their vital work.
Together we created a coronavirus Hardship Fund to meet the urgent needs of 13,000 individuals and families most financially at risk in the UK.
Together we've built a national network of over 88,000 community reserve volunteers ready to help their community in an emergency.
Our people and customers have raised over £413k through fundraising and matched funding.
These are just some of the things we've achieved together.
We're so proud to be part of their movement of kindness #BritishRedCross15.
Tackling the issues together
Nine in 10 of us would want to help when crisis strikes our community, but more than half of us would not know what to do. Our partnership with the British Red Cross is closing the gap.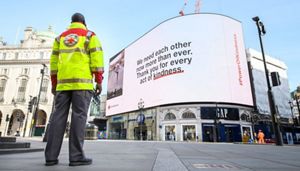 What we do
As well as contributing to the British Red Cross's Disaster Fund, we use our shared knowledge and skills to take British Red Cross initiatives to new audiences. One recent example was trialling new first aid technology for training using virtual reality  headsets, hosting a volunteering day at our London offices to test the system.
Inspiring new community reserve volunteers
Would you step-up and help if a crisis hit your community? The British Red Cross needs volunteers to provide urgently needed assistance in the event of an emergency. And with the community reserve programme, you can help make a real difference in your area.
Could you make a difference?
Get closer to your community and be a helping hand in times of need.
Transcript
for video Could you make a difference?
The whole community component is important to me.
Over the years I've seen a lots of examples of problems within communities.
Terrible rail disasters and road accidents, things associated with weather, be that drought or flooding or snow or whatever it may be.
And it always strikes me that people tend to get together in these situations and pull together and that's a great thing.
Here in Box, we have a very strong community spirit anyway, so it's one of the strengths of the area I think.
And so to be able to perhaps help my friends and my neighbours and other individuals within this area were such a thing to happen, I think it's going to be honourable and it certainly would bring me some sense of purpose.
How can I become a community reserve volunteer?
Registering as a community reserve volunteer is quick and easy.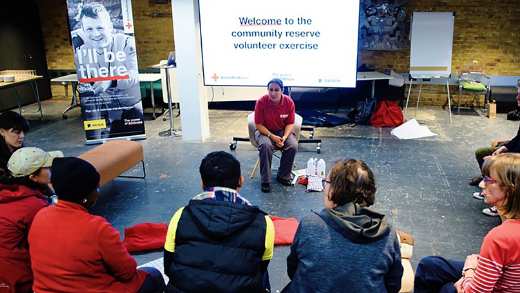 Step

1
Watch a short video
Head to the British Red Cross site and watch the short descriptive video. If you have any questions, just read through the FAQs.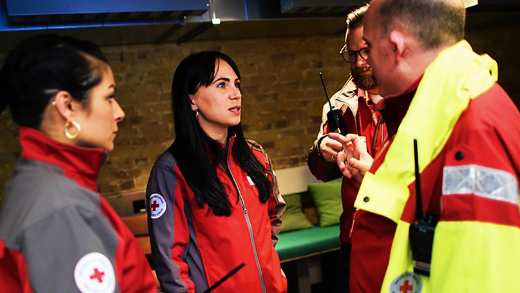 Step

2
Share your details
When you're ready to begin, you'll need to answer a few signup questions. The British Red Cross will also need to confirm your phone number, so be sure to have it at hand.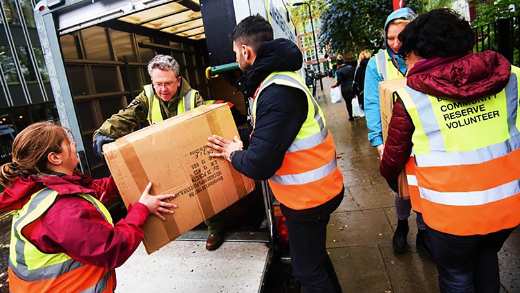 Step

3
Help your community
In the event of a crisis in your local community, the British Red Cross will text you detailing the emergency. The text will ask if you're available to help – if you are, just reply 'YES' and wait for further instructions.
Become a community reserve volunteer
Ready to get started? Head to the British Red Cross community reserve volunteer page to register.