A guaranteed income for life could be your best choice
Even if you've always kept on top of your finances – topping up your pension, saving away extra income, not overspending – life doesn't always go according to plan.
If you're worried about how you'll budget for life in retirement and don't want to risk running out of money, then an annuity might be a good option for you. It gives you the assurance of a guaranteed, regular income for the rest of your life, no matter how long that may be.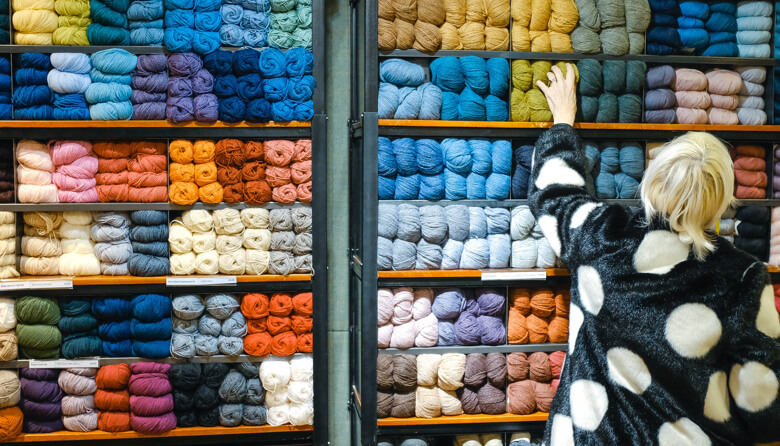 Here's a fictional example, based on the experience of our customers, to give you an idea of how our annuity can help.
Meet Anna, a small business owner, age 58
Anna's business, a haberdashery, has been in the family since 1924 – so, understandably, it's close to her heart. Rarely missing a day's work since she started at age 25, she's one of the local community's well-known friendly faces.
She took out a personal pension with us back in the '80s and has been paying into it ever since – even sticking to her plan of steadily increasing contributions as she got older.
She'd planned to continue working in her shop a bit longer. But recently, she's developed some health problems that require regular visits to the hospital.
Now she feels it's best to let someone else take over so she can take it easy for the sake of her health.
She decides she needs to access the money in her pension, so she spends some time on our website, carefully checking all the options available. In particular, she's looking for more security from her pension money.
After some careful thinking and considering rates from different providers, Anna decides to put the majority of her pension into our guaranteed income for life - also known as annuity.
She will be paid a regular income every month, and she knows exactly how much she's going to get every month for the rest of her life.
What's more, we can offer her a better rate due to her medical condition. This will come in handy to pay for all those extra healthcare costs.
Before buying the annuity, she decides to take some tax-free cash from her pension fund. She realises that this will reduce the amount of regular income she will get, but she is able to use the money to clear the remainder of her mortgage and pay off a small business loan, reducing her future outgoings.
Anna's situation may have changed unexpectedly, but she now has extra security and comfort in retirement thanks to her annuity.
Keep in mind
The income you receive from an annuity will depend on your age, personal circumstances and the options you select. Once you've taken out an annuity, it isn't usually possible to change it or cash it in. Depending on how long you live and the options you choose, you may get back less in income than you pay for the annuity.