Stopping your pension from running out early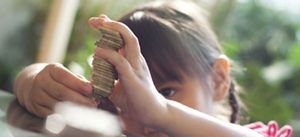 Unlike buying an annuity that provides a guaranteed income for life, taking income directly from your pension fund brings the risk that your income will run out before you do.
It's true that by choosing to keep your savings invested, you can potentially make your money work harder and take income more tax-efficiently.  But, this method of taking income in retirement requires ongoing management of your investments. There is a risk of running out of money early, so you need to actively manage your investments and the withdrawals you are taking. Please also bear in mind that the value of your investments can go down as well as up, so you could get back less than you invest.
How long is a lifetime?
If income withdrawals are expected to last a lifetime, it would be ideal if we knew how long that would be. Although no one can predict their lifespan, thinking about whether you are more, or less, likely to live into your nineties is helpful in planning the amount of income you can afford to withdraw.   
People aged 65 years in the UK in 2020 can expect to live on average a further 19.7 years for males and 22.0 years for femailes. These numbers are based on projected UK population averages, and individual's lifespan might be significantly more or less than these estimates. 
Source: ONS report "Past and projected period and cohort life tables:2020 based, UK 1981 to 2070", Julian Buxton, 12 January 2022. Contains public sector information licensed under the Open Government Licence v3.0.

What factors influence how long you will live?
Many different factors could affect how long you may live.  Nothing is certain, but you'd expect the following to have an impact on your lifespan:
Your wealth
Your genes – did your parents live into their late 80s or 90s?
Your health and lifestyle
Where you live
At what age might it make sense to consider annuities?
While drawing income directly from your pension fund has the potential to deliver a higher retirement income than an annuity, this potential reduces as we age.
The reason for this is that the income paid by an annuity includes a contribution from three sources:
The capital invested
Any investment return earned on the capital invested
Any remaining capital left by annuitants who died early
When drawing money directly from your pension fund, your income comes only from the first two sources; a return of your capital and any investment return on that capital.
This becomes more important as we age, because inevitably more people begin to die.
By our late 70s or early 80s, the additional 'return' that annuities earn (from capital left behind by annuitants who have died early) makes it more difficult to match the overall return an annuity offers, even if investing in higher risk investments. Also, the older you are when you buy an annuity, the more income you are likely to be offered, simply because the provider doesn't expect to be paying it for as long. Remember though, that the overall 'return' an annuity offers will depend on how long you live, therefore whatever age you buy an annuity, there's the risk that you could die before getting 'your money's worth'. Once you buy an annuity, you can't change any features or get your money back out if your circumstances change.
However, potentially drawing a higher long-term income from your pension may not be the sole reason for keeping it invested. For example, some people may want to use the fund to help cover unexpected large bills such as building work or care costs, or as a way to pass an inheritance to their children or grandchildren. For them, these considerations may be more important than having the certainty and security of an annuity. The certainty and security of an annuity may be offset by other considerations.
Get expert advice
Getting financial advice on your pension plans could help you make the right decisions to achieve your retirement goals.
If you don't have a financial adviser you can find one at www.aviva.co.uk/advice or, book a call with an Aviva financial adviser here. Recommendations will be for Aviva's range of products only.
Alternatively, your employer may have a financial adviser you can speak to.
You can also find free impartial guidance on the Moneyhelper webiste.