Ethical investments: profit with purpose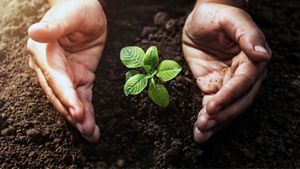 How your investments can make a better world.
By Oliver Rahman
What are ethical investments? 
Ethical investment can span a wide range of activities, from funds that focus on environmentalism to projects that support the social development sphere. However, it can also be about organisational culture - ethical investment can mean supporting businesses that devote time and resources to creating a positive and inclusive company culture. 
Another aspect of ethical investment is that it can be about refusing to support certain types of business through "exclusions ". Funds may have a set of rules that prevent investment in organisations that derive profits from so-called "sin stocks ". These can include areas such as tobacco, gambling, alcohol, weapons and pornography. Some funds are governed by rules, and others are managed by teams of people who make decisions on a case-by-base basis.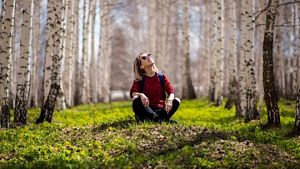 Want to help create a better world? Get started with our ESG and other responsible investments.
Ethical: Something for everyone
It's not just established investors who are taking an interest. Research by Wealthify revealed that 32% of people in the UK with no investment history would consider ethical investment [1]Footnote 1. 
According to their data, 54% of investors seek "ethical credentials" in investment products, with two thirds prepared to pay a so-called "ethical premium" in the form of higher fees. In other words, the interest in ethical investments could be seen as part of a broader consumer demand for ethical products from a wide range of companies.
For people looking to fund their retirement by supporting good causes, there are options for structuring pensions around ethical investments. Aviva recently launched a pension investment strategy that is based on the Aviva Stewardship funds, the first ethical funds to be launched in the UK.
The funds look at a company's environmental, social and governance (ESG) policies, as well as having exclusions such as businesses that invest in tobacco, pornography or coal mining.
"Having the option to invest in companies that are in line with your personal beliefs shouldn't be reserved for the wealthy or the investment professional," says Steve Waygood, Chief Responsible Investment Officer at Aviva Investors.
"Using the Stewardship funds to create a workplace pension default means more people will now have access to an ethical investment philosophy."
Customer Demand: Why ethical is widely available
Michelle Pearce-Burke, co-founder and COO at Wealthify, says that the company didn't initially offer ethical products when they launched in 2016.
"We did a survey a year or two ago and we asked our customers if investing ethically was important to them and we got such a resounding response from them - with 23% of customers saying it was either extremely important or very important," she says. 
"We felt that it was important to meet that growth in demand, which we believe is reflective of the broader market."
Although precise data on the demographic of ethical investors is tricky to find, Michelle says that they are often young and female - 28% of Wealthify's ethical investors are women, versus 22% for passive investments. The average age for a Wealthify ethical customer is 34, five years younger than the age of their average passive investor.
The price of principles?
Some potential investors might balk at the prospect of higher fees. It's also easy to assume that an ethical investment could see lower returns than a conventional fund. That doesn't necessarily prove to be the case, argues Michelle. 
"What we've found is that since launching the ethical portfolios, they've outperformed our passive portfolios, and that's taking into account all of the fees."
At the time of speaking, Michelle says that ethical portfolio is around 11%, a % higher than the passive portfolio this year.
Wealthify isn't the only investment company to see similar trends. Financial advice website Boring Money tracked a theoretical investment of £1,000 in an ethical fund against the same amount in "The Vice Fund", which derives profits from alcohol, tobacco and gambling, describing itself as "founded on the predictability of certain consumers" .
The ethical fund outperformed the Vice Fund, with the investment value increasing by £133. By contrast, the Vice Fund investment would have fallen by £138. 
Ethical Investment: In it for the long-term
The increased number of ethical options makes it an exciting sphere for investors interested in profit with purpose. The rise of funds using ESG as criteria for their investment decisions is also a shift that makes it easier for prospective investors to compare different products.
Although investment performance is, by its nature, impossible to predict, Michelle from Wealthify suggests that ethical funds may have the ability to perform well because they're in it for the long-term.
"Some people say you're inevitably going to pay more with ethical investment and that the higher fee will have an impact on your returns," says Michelle.
"But on the flipside, ethical companies are more sustainable and longer term they are often a better investment option."