You can now go through your symptoms from your sofa.
With virtual medical appointments, you can have a consultation with your doctor, a session with your physiotherapist and even a chat with a psychotherapist – all without having to leave your home. 

Time – and potentially life – savers 
Getting a medical appointment isn't always as easy as you'd hope.
Waiting on hold (with that music). Trying to get an appointment. And then having to factor in travel time (never mind in rush hour). 
Having access to a digital GP can alleviate a lot of stress.

It can save time, money (no need to pay for transport or parking) and help stop infections spreading too. With a virtual appointment, doctors can see patients who can't get to them – whether that's because they're stuck at work or simply unable to travel.  
Virtual appointments are ideal for busy people  
That's because all you need is the basic tech to make a video call – such as a smartphone, tablet or laptop. And as long as you have an internet connection, you're all sorted. 

And we've already got services in place which means, if you need a GP or physiotherapy appointment, you can get seen – all from the comfort of your very own home. 
Consultations without the wait with the Aviva Digital GP app*
With our mobile app, there's no waiting around for appointments – you could get an appointment with a GP in as little as 30 minutes.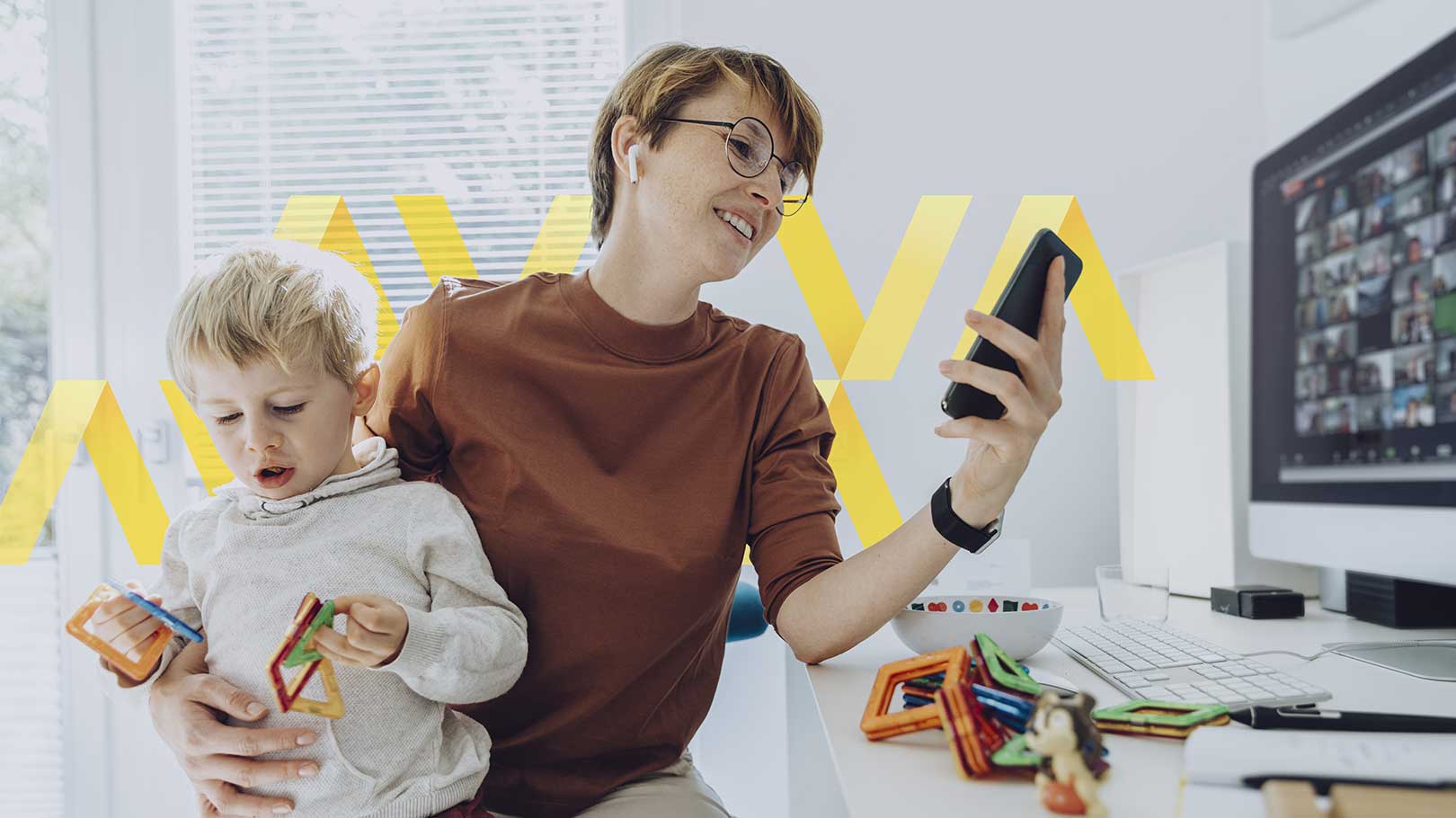 It's exclusively for our health insurance customers at no additional charge. If you're eligible, your policy information will tell you how to register and set up an account for yourself. You can add any dependants under 16 to your account too.  
Choose a GP that's right for you
Prefer to see a female GP? Not a problem. A specialist? The choice is yours. The app lets you see the GP's personal bio, gender and if they specialise in anything specific – so you can pick the one that's right for you. 
You even have the option to get an SMS text reminder 10 minutes before your appointments starts.
And if you'd prefer to use the same GP again, you can. You'll be able to see whether a GP you've used via the app in the last six months is available.
Show your symptoms from your living room 
You'll be able to book a 15-minute video consultation with a GP, without having to leave the house. 
They'll be able to: 
provide private prescriptions [1]

Footnote 1

 for collection from a pharmacy or delivery straight to your home 
give you medical advice that is then stored in your Consultation Notes within the app
provide you with a fit note [1]

Footnote 1

 (sometimes called a sick note – to show your employer if you've been off work for more than seven days in a row because of sickness [2]

Footnote 2

)
provide an open referral for further treatment via your health insurance policy if needed
You can also order your repeat prescriptions in-app (NHS England exemptions apply) and these will be sent to your home free of charge.
Please be aware that the benefits of the app don't form part of your cover, and they could change or be removed, in the future. This is a non-contractual benefit Aviva can withdraw at any time. Terms and conditions and the privacy policy for the Aviva Digital GP service can be found within the app.