Coronavirus: health insurance
Everything you need to know at this time
Coronavirus latest
The government has announced that the NHS will cancel all elective and non-emergency procedures in NHS hospitals. Any procedures or consultations for conditions which are not life-threatening, or time-critical, will be cancelled.
The government has also recently announced an agreement between the NHS and private facilities which will see them reallocate much of their national capacity to support the NHS and help to meet the unprecedented demand for clinical care anticipated over the coming weeks and months.
We understand that you'll be concerned about how this might affect your health insurance policy, and we've provided clarification in the Your questions answered section below.
In addition to the continuation of urgent care pathways as outlined above, you'll be able to access the majority of other services and benefits (subject to your particular policy coverage).
These services include:
Physiotherapy through Back2Better- our supplier is operational, and they are setting up additional virtual consultation capability
Mental health support through Mental Health Pathway and outpatient mental health treatment – our supplier is operational, and they are setting up additional virtual consultation capability
NHS cash benefit - this existing benefit will be available for any customers hospitalised as a result of COVID-19
Aviva Digital GP
Stress Counselling Helpline
Dental & Optical
GP minor surgery
Baby bonus
We're here to help
If you're struggling financially due to Coronavirus (COVID-19) and need help, we can defer your monthly payment for up to three months. Please remember that you'll need to pay back the premium when the deferral period ends. If you have any questions or would like help identifying alternative options to better suit your current needs and budget, we're here to help.

Please contact us on 0800 092 4590 to discuss your individual situation and we'll do our best to help.
Your questions answered
Policy cover and benefits
What cover is available for testing, screening or treatment for COVID-19?
What if COVID-19 exacerbates an underlying condition?
I know that the NHS's decision to cancel elective, non-emergency and non-time-critical procedures in private hospitals will affect my access to some of the benefits I'm covered for. What can I still claim for?
Would my policy cover me for any treatment abroad?
I'm due to renew my policy. Will the terms remain the same?
If I'm having care for COVID-19 under the NHS, but at a private hospital, can I still claim NHS Cash Benefit?
If I cancel my policy now and take out a new one after the COVID-19 pandemic has passed, how might this affect my claims or premium in the future?
I want to cancel my policy, how do I do it?
Does the 6 week option preclude me from claiming NHS Cash Benefit if I am admitted to hospital for treatment for COVID-19?
Can I use my Aviva Digital GP app in the current crisis?
Will you cover physiotherapy sessions carried out remotely via video conference?
I've been asked to attend a video/telephone/remote consultation. How much will you pay?
Will I be able to claim without a GP referral during the current crisis?
If people suffering from COVID-19 are admitted to private hospitals, will they be admitted as NHS patients?
Can I bring my treatment forward if the hospital I'm going to is still accepting patients for my condition?
I don't yet have a diagnosis for a condition I'm suffering from. Would I still be covered to have investigations carried out privately?
I am feeling stressed about this situation can I speak to someone?
I'm currently receiving care in a private hospital; will you continue to cover me?
I have a claim in progress. Will I still be covered?
I have a treatment booked today or this week, should I go?
I have a treatment booked but I am being redirected to a different specialists and/or treatment unit, will I be covered?
I have had treatment cancelled – what should I do?
Do I still need to pay my premiums?
I'm having financial difficulties due to the effect of the COVID-19 pandemic, and I can't afford to pay my premiums. What should I do?
I'm concerned that I might become ill and unable to contact you. If this happens and my policy is automatically renewed, can I contact you later to cancel it?
Business health insurance questions
What would happen if my employer cancels my private health insurance? Is there any way to keep my cover?
I've found out that I am being made redundant. Can I continue my private medical insurance policy as an individual?
How to get in touch
Our call centres are experiencing huge demand right now. So if you need to call us about your policy, we may take a little longer than usual to answer. Choose the right option for you below.
Our COVID-19 pledge
Life doesn't always go to plan, but you can count on us in your time of need.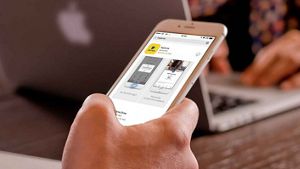 Manage your policy with MyAviva
You can find policy information and make changes through your secure online account.

View your policies
Update your details
Make a claim
---
Download the MyAviva app
The MyAviva app is just a tap away. Visit the iTunes App Store or Google Play Store to get started 2.

Coronavirus and our other policies
If you have another type of policy with us, or you're interested in taking one out, find out what you need to know in the current situation.