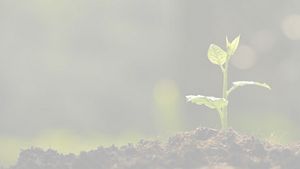 Investment knowledge hub
Helping you take the next step into the world of investing
Welcome to your investment knowledge hub
The world of investing is an exciting one to explore. But there can be a lot to take in, especially if you're new to investing or have only dabbled so far. That's why we put these easy-to-understand guides together. You'll find everything you need to know, all in one handy place. The more you know, the better equipped you'll be to make your money work harder. Remember, investments can rise and fall in value. You could get back less than you put in.
---
You can help create a better world
Take your opportunity to make a profit and change the world for the better, with our range of responsible investment funds. You can invest in funds with environmental, social and governance (ESG) factored-in, and funds targeting particular sustainable goals.
Read our articles below to get started, and then head over to our responsible investment options. 
What is ESG investing?
Environment, social and governance (ESG) investing is on the rise. What key things do you need to know to grow your money sustainably?
How to secure financial freedom and save the planet
The world of investing is changing and the under-30s are taking their piece of the pie. Can investing in ethical businesses offer good returns?
---
Learn the basics
If you're new to the world of investing, start here.
Tools
These  useful online tools can help you plan your investments.
Risk profiler
This tool can help you work out your attitude to investment risk in just 8 simple questions. 
Develop your knowledge
Want to build on what you already know? Take a look at our advanced guides and take your knowledge to the next level.
Ready to invest?
We have a range of investment accounts to suit your needs.
Contact us
Monday to Friday: 9:00am – 5:00pm
Saturday and Sunday: Closed
Need help with Wealthify?
Monday to Friday: 8:00am – 6:30pm
Saturday: 9:00am – 12:30pm
For our joint protection, telephone calls may be recorded and/or monitored and will be saved for a minimum of 5 years. Calls to 0800 numbers from UK landlines and mobiles are free. You may be charged for calling outside of the UK.
This is not a personal recommendation. If you need a personalised recommendation based on your personal circumstances, you should seek financial advice.
If you're unsure about investing and need advice, have a chat with our Advice Support Team who will put you in touch with a financial adviser. Call us on 0800 092 8215 or visit aviva.co.uk/advice.
Platform provider: Aviva Wrap UK Limited. Registered in England No. 4470008. Aviva, Wellington Row, York, YO90 1WR. Authorised and regulated by the Financial Conduct Authority. Firm Reference Number 231530.