Our financial priorities can vary enormously in our 50s, depending on the assets we have, our income and our family's needs.

But there's one thing that applies to us all – that planning for your retirement is crucial at this age.
How can you make the most of your pension in your 50s?
As well as continuing with any monthly contributions to your pension, you might want to look at topping up your retirement fund with extra payments if you can.
As you get closer to retirement, it makes more sense to do this with 'windfall' amounts like career bonuses and any inheritance you receive.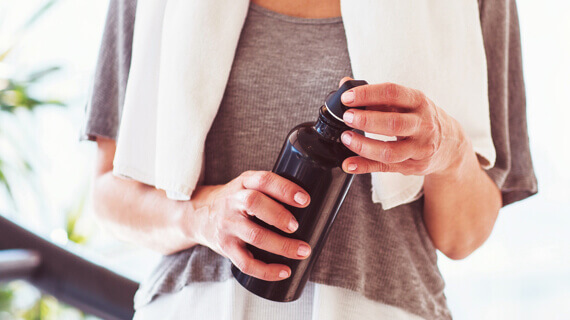 Should you consolidate your pensions?
Pensions vary both in growth and in charges, and this can make a big difference in how much you get in retirement. By this time, you might have a number of different pensions, and it can be difficult to keep track of all of them to make sure they're performing well. So consolidating your pensions could be a good move.
But make sure you check the conditions of your funds before you do so. It might not be best to consolidate if you stand to lose benefits from some of your existing pensions, or would need to pay expensive charges for consolidating.

If you're not sure about consolidating, it's best to speak to a financial adviser who can give you personalised recommendations.
Should you be investing in your 50s?
This will often depend on how long you see yourself contiuining to work, as well as changes to your personal circumstances. For example, family expenses might be decreasing as your kids grow up and perhaps you've even paid off your mortgage.
If you have financial goals of longer than 10 years, retirement or inheritance planning or investing in stocks and shares could give you a better return than savings.
The value of your investments can fall as well as rise and you could get back less than you invested.
How should you invest in your 50s?
For retirement planning or inheritance planning, protecting your existing capital should be as much of a priority as growing your capital through investing. Medium and lower risk investment funds could be a better way to do this, though as with all investments, they're not risk free.
If you're going to invest, we offer a Stocks and Shares ISA and Investment Account that might suit you.

You have plenty of options for investing in your 50s, if you've got the cash to do it. Stocks and shares, pensions, and even buying property all have different advantages, and the right choice for you will depend on your unique circumstances.  Remember, you can always speak to a financial adviser if you're not sure what's best for you.