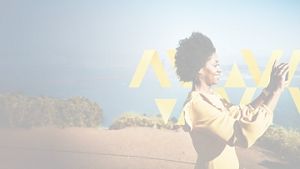 Your retirement – we're here to help
Confused about how to plan for your retirement? You're not alone – everyone approaching retirement has more pension options to choose from than ever before. That's why thousands of people come to Aviva Financial Advice for help.
To keep things simple, our financial advisers can build a personalised retirement plan for you, including advice on Aviva pensions, annuities, income drawdown and more. You don't need to be one of our customers to call for advice – we're here to help everyone.

We also offer advice on defined benefit pensions, sometimes called Final Salary pensions. See our defined benefit page for more information. If you're looking for advice on your investments see our investment advice page.
Get a personalised plan
Your very own retirement plan to get the income you need for when you want to retire
Make an informed decision
Review your pensions to see if you should combine them
Your own retirement strategy
A personalised investment plan that suits your attitude to risk
Call us and we can look at all your pensions but can only recommend Aviva products and services.
How our advice works
Step

1
Contact us
You can call us or book a call back to find out if financial advice could help you. We'll either set up a meeting or refer you to a trusted partner instead.
Step

2
Talk to us
An adviser meets you at no cost and no obligation to chat about your financial situation and goals. If they think our advice could help you, they'll go over the charges before you choose whether to proceed or not.
Step

3
Get your plan
Your adviser gives you a recommendation which lays out your best retirement options, based on your needs. You can also choose our annual review service to stay on top of your plans.
Why Aviva Financial Advice?
Clear and transparent costs with no surprise charges
Our advisers are local, so they're never far if you want to meet them in person
Online, over the phone or in person – meet your adviser however you want
Your plan takes into account how much you're willing to risk your money on investments
Save time calculating how you'll afford the retirement you want – get us to do the hard work instead
---
How much does our financial advice cost?
You won't pay a penny until you ask your adviser to go ahead and build your personalised retirement plan. And you don't need a minimum amount in your pension before you can call us for help.
Our total advice charge is made up of two elements.
There's our report fee, and in addition to this, our advice fee. The advice fee is calculated against the full investment value of any savings and investments we provide advice to you on.

Here's our charging structure:
| Asset value advised on | Report fee |
| --- | --- |
| Any | £625 |
| Asset value advised on | Advice fee |
| --- | --- |
| First £100,000 | 2.00% |
| Next £200,000 | 1.75% |
| Next £200,000 | 1.25% |
| Next £500,000 | 0.25% |
| Amount above £1,000,000 | 0.00% |
Here's how much you'd pay on a £100,000 pension:

You can also choose our annual review service to stay on track of your retirement plans and make changes where necessary. A yearly review costs 0.45% of your pension pot, capped at £2,200.
Here's how much you'd pay on a pension pot worth £100,000 for the year:

To keep things simple, we'll take the advice charge from your existing pension rather than your bank account where possible. 
Our advisers aren't incentivised on how many customers they sign up to our service. Their only goal is to make sure you take the best retirement product and services to suit your future goals. If your adviser doesn't think our advice will be of any value to you, they'll let you know – you'll be under no obligation to take things any further.
What our customers say
Customers rated Aviva Financial Advice 4.6 out of 5 in our 2020 customer survey. And 96% of customers said they would recommend the advice service to their friends and family. Here's what some of them have to say about our advice:
Mr Graham
It was reassuring to talk with someone who you felt had your best interest at heart
Robert Brown
The advice I got allowed me to make better, more informed decisions
Linda Vickery
Aviva took away a lot of the misunderstanding we had with our policies and explained exactly what could be done with each one and the options…Our financial adviser was very helpful and patient. He explained everything clearly and took away the worry and concerns we had. We would definitely recommend Aviva as they have helped us so much and we can now look forward to our retirement.
Speak to us for free
Call us now. We'll take a look at your situation and let you know if our financial advice could help you.
Monday to Friday: 9:00am - 5:00pm
For our joint protection, telephone calls may be recorded and/or monitored and will be saved for a minimum of 5 years. Calls to 0800 numbers from UK landlines and mobiles are free.
Or, just looking for Guidance?
Looking for support with your pension or retirement plans, but not sure where to begin? One call with our pension experts can put you on the right track, taking you through your options and giving you the confidence to get started.
Aviva Administration Limited. Registered in England No. 03424940. Aviva, Wellington Row, York, YO90 1WR. Authorised and regulated by the Financial Conduct Authority. Firm Reference Number 185746.