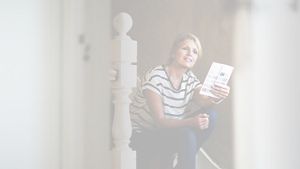 Face your future with confidence
Looking for support with your pension or retirement plans, but not sure where to begin? One call with our experts can put you on the right track, taking you through your options and giving you the confidence to get started.
Helping you navigate the path to retirement
Plan for a tax-efficient retirement
Get clarity when you've got more than one pension
Explore your options for accessing your money
Understand your options and next steps
Tailored to your needs
A conversation built around you and your questions
Our experts will call you at a time that suits you
Free for everyone, not just Aviva customers
You'll get a useful summary after your call
---
Frequently asked questions
Do I need to be an Aviva customer to use this service?
Can you give me financial advice?
Can I discuss my partner's situation?
Will I need to have all my pension details to hand?
Why is Aviva offering this service?
3 tips on how to get the most out of your call:
Find out what pensions you have and what they're invested in – yearly statements can tell you this info.

Have a think about when you'd like to take your money in the future – to help, read our checklist.
Use our tools and calculators to give you a clearer idea of your ideal retirement and how to achieve it.
Book your call back today
To arrange your call with our experts, just fill in our quick form below and we'll ring you at a time of your choosing.
Looking for advice?
We recommend you speak to your financial adviser. If you don't have one, we can help put you in touch with one. Alternatively, you can find one at unbiased.co.uk.
Retirement articles
Take a look at our latest news and guides.

Aviva Life Services UK Limited. Registered in England, No. 2403746. Registered Office, Aviva, Wellington Row, York, YO90 1WR. Authorised and regulated by the Financial Conduct Authority. Firm Reference Number 145452.