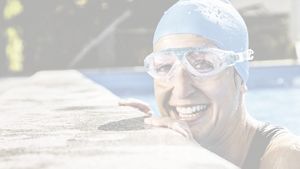 Stewardship
Investing with care
Investing responsibly
Launched in 1984, the Stewardship funds have a proud heritage as the UK's first range of ethical funds.The funds are managed by our dedicated asset management company Aviva Investors.
Stewardship aims to provide investment portfolios that are socially, ethically and environmentally sound, investing in companies with high standards of corporate governance.
Ethical standards
We exclude companies that don't meet the ethical standards of the Stewardship funds or are harmful to society

Positive contributions
We support companies that make a positive contribution to society

Better business practices
We encourage better business practices through shared ownership and dialogue

The value of your investments can go down as well as up and you may get back less than you originally paid in.

Aviva's Stewardship funds
Funds you can invest in responsibly and help contribute to a better future.
Life funds
Stewardship Life
Stewardship Managed Life
Stewardship International Life
Stewardship Income Life
Stewardship Corporate Bond Life
NGP pension funds
Stewardship NGP
Stewardship Managed NGP
Stewardship Income NGP
Stewardship International NGP Fund

My Money pension funds
MyM My Stewardship UK Equity
MyM My Stewardship UK Equity Income
MyM My Stewardship Managed
MyM My Stewardship International
MyM My Stewardship Bond
We have created a Stewardship lifetime investment programme on My Money. In this programme our customers are invested in the Stewardship Managed, Stewardship International and Stewardship Bond Funds. We have created this programme to enable our customers to invest in funds that are making a positive contribution to the world around them throughout their pension journey.
How it works
Discover the philosophy behind the Stewardship range of funds, how the funds are managed and how you can invest.
You can either read the summary of download the full guide.
How does it work?
Stewardship recognises that the contribution companies make to a sustainable society depends both on the products and services they provide. Find out more here.