By Dee Pilgrim
When you give up full-time employment, you don't have to be any less mentally or physically active.
Having a hobby or outside interest can relieve stress, help keep you fit and build confidence and self-esteem. Find out how these retirees' lives have been enriched by discovering new interests, and by making more of existing ones. 
Business spirit
Child psychiatrist Clio Bellenis, 62, retired in 2018 and with husband, Malcolm Stein, 67, a retired software development manager, now owns and runs Hiltingbury Still, making craft gin and other spirits in Hampshire.
It all started when Clio's daughter bought them a distillery tour where they could design their own gin. They were planning to get married at the time, and Clio decided to give out gin as favours at the wedding. She bought her own still and started experimenting with recipes and the favours went down so well that people said she and Malcolm should sell the gin.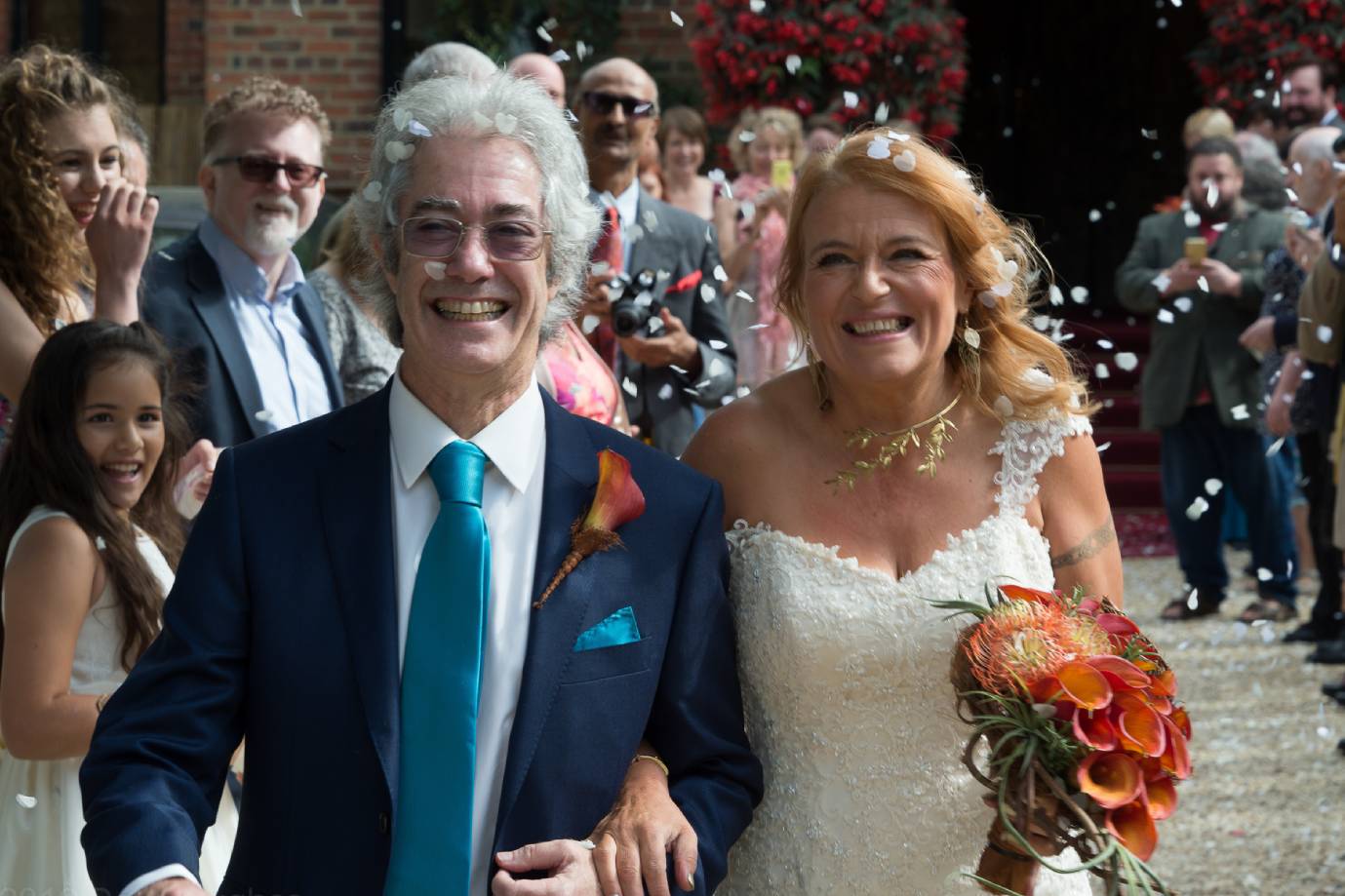 After getting the necessary licences, and with support from the owner of their local deli they started selling their gin there, then expanded to provide local pubs and selling on the internet.
The business is a real partnership with Clio designing and making the gin in their kitchen, while Malcolm, who had run a number of small businesses, developed the infrastructure and put it on a business footing. "That's what makes out business work well for us because there is little overlap in our roles," Malcolm explains. "Clio does the research as far as the gin is concerned and I run the software and e-commerce."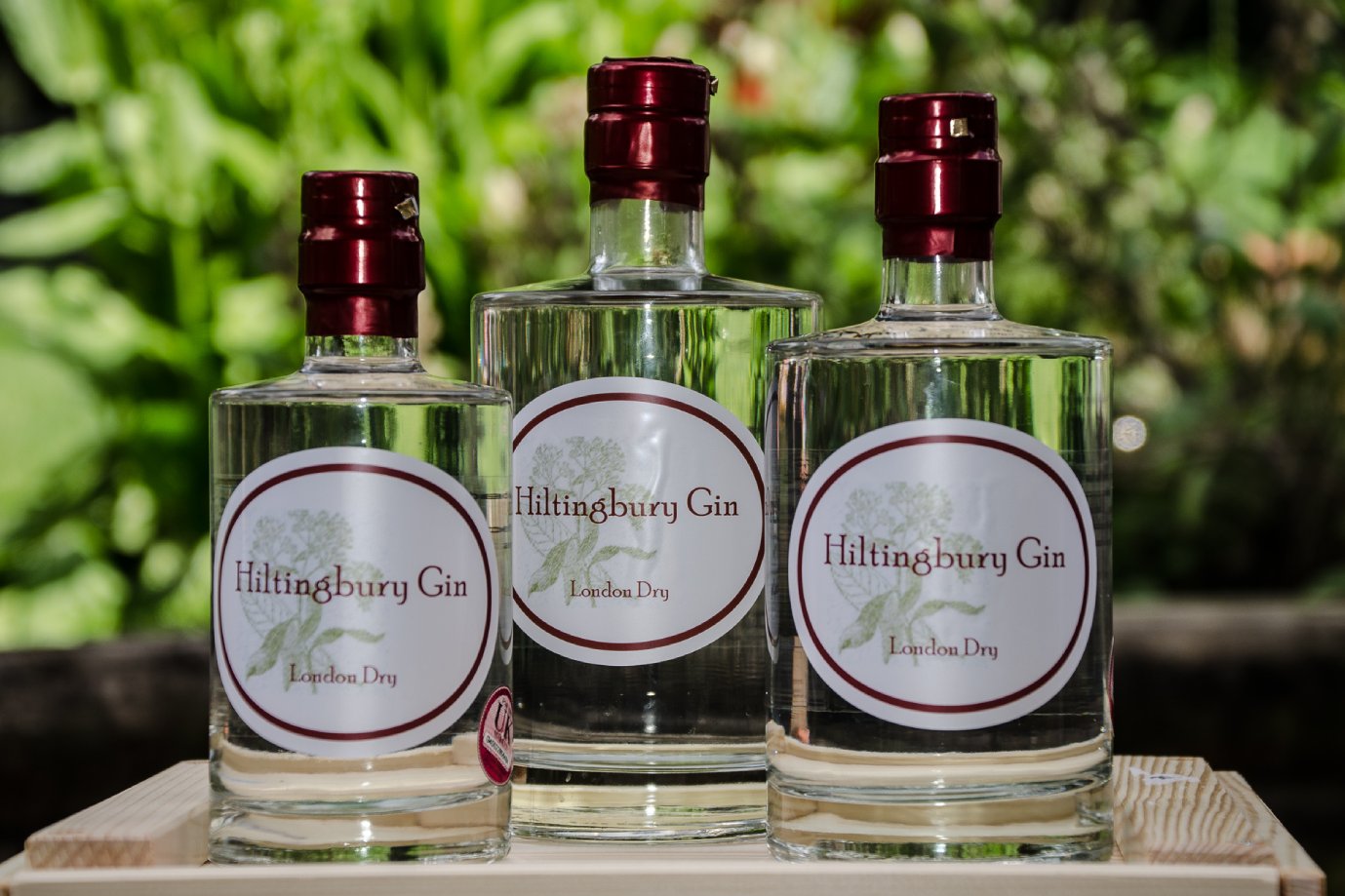 Clio continues: "We enjoy our relationships with the pubs and our new role in the community. Being recognised as 'the gin lady' when we make deliveries is also fun. We don't plan to expand further. I can still fit the larger still I now have on the kitchen stove and expanding would mean new plant, new premises and a total change of gear."
Malcolm says the most important thing about starting a small business in retirement is to follow your passion (when asked what he gets out of it, he exclaims: "Gin!") and Clio agrees: "You have to pick something that you will love doing because then you will see it through and enjoy it. Also, I make gin on a Tuesday and a Thursday and I think it is important to have a structure to your life in retirement."
Allotment life
In 2007, Pat Bloor, 76, and her husband Geoff retired to live in the Limousin in France, where they enjoyed a large garden. But four years ago they returned to Winchester, Pat's home town, to live in a flat with no outside space.
Her local Women's Institute group had an allotment and she enjoyed working on it so much she put her name down for her own plot, which she took possession of two and a half years ago.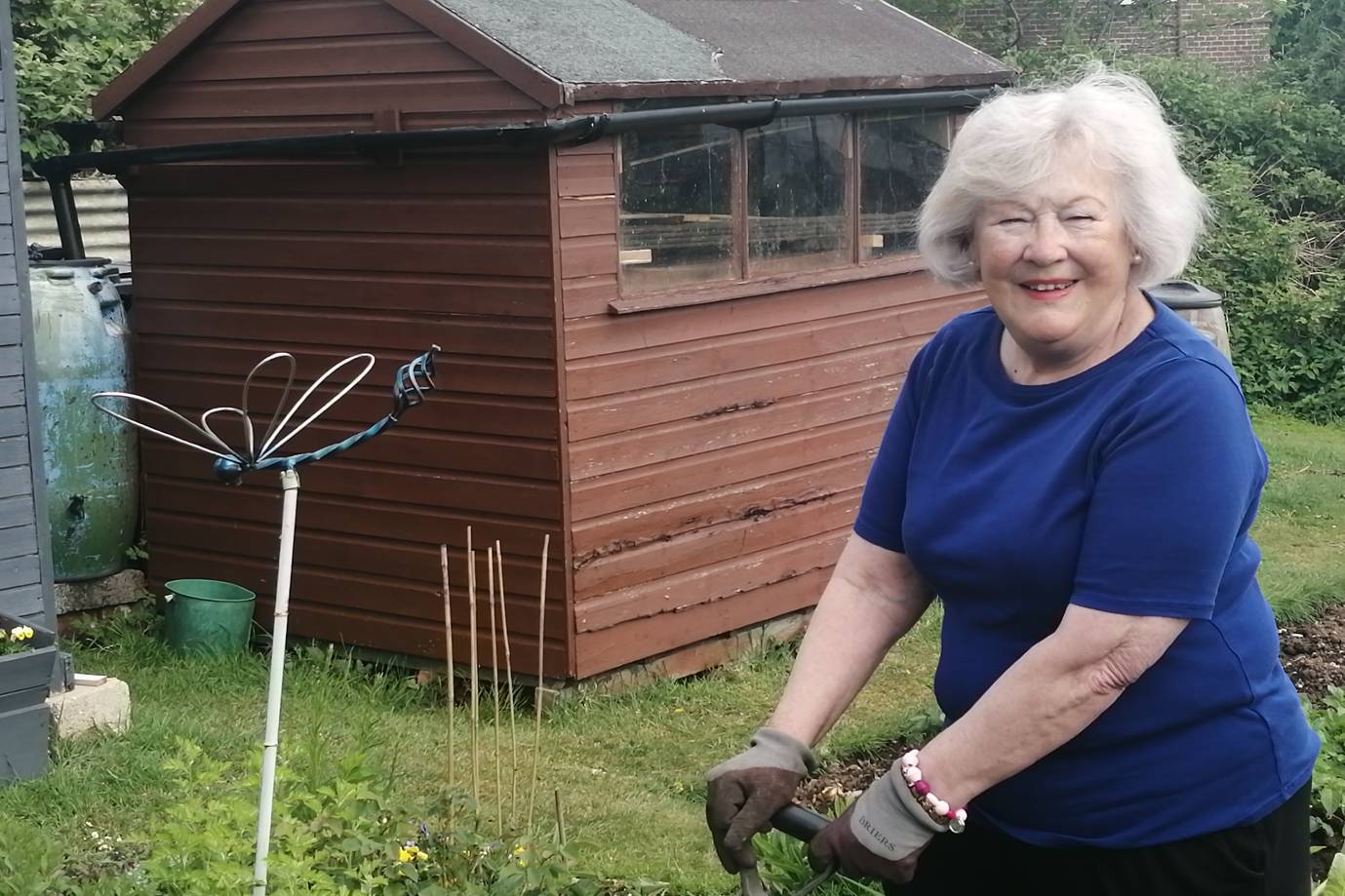 "When I got it, it was completely overgrown, but my granddaughter and her husband who live nearby came and helped me dig and tidy it up," explains Pat. "Now there's lots of digging and watering and refreshing the soil with manure and we have fruit, vegetables, herbs and lots of flowers.
"The main point for me is to get outside in the fresh air and to stay active, and we get to eat our own fresh, organic fruit and vegetables almost every day when they are in season. The social side of it is also very nice. Normally, there are lots of people down here on a sunny day and we all talk to each other and share seeds and swap tips because we all have the same interest." 
During the pandemic, the council has kept the allotments open as the plots are far enough apart for everyone to social distance and Pat feels this has definitely been beneficial to her mental health during the lockdown.
"I consider my allotment to be my garden and I love it. I still come down and sit on the bench in the sun even when I don't have any jobs to do because sometimes it is just nice to have your own space. It gives me peace of mind. It gives me a better quality of life because I could just be sitting at home and be a hermit, but this keeps me going. It gives me something to get up for in the morning."
Connect through a club
For many years Juliette Farquhar, 70, owned her own PR company and lived in south London where she took bridge lessons. She retired to the West Sussex village of Loxwood in 2016 and realised she was missing bridge.
"It's a small community (around 1,000 people) and one day I was in the village shop and met a lady who was very keen for me to get involved in village life," she explains.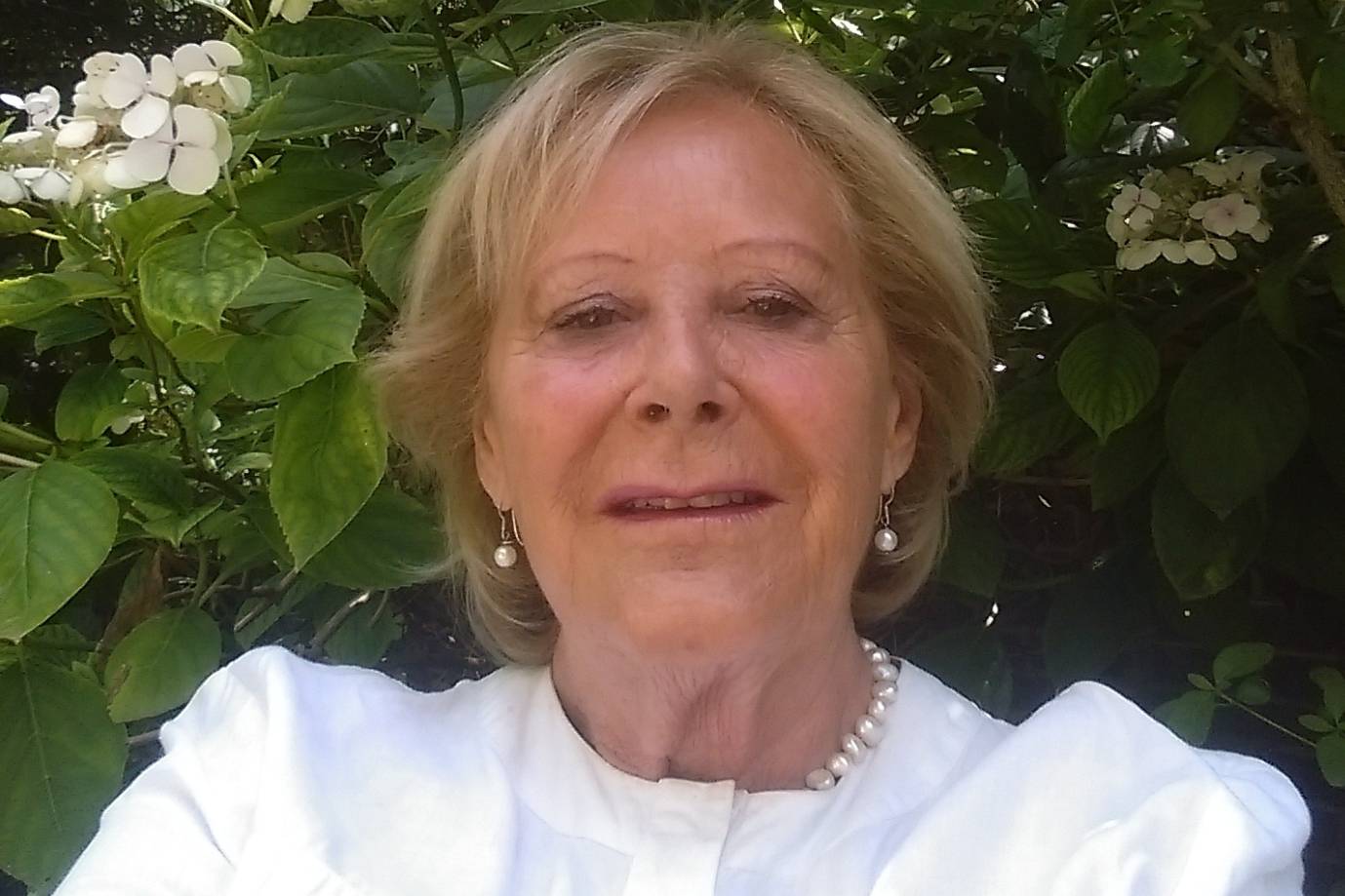 "I happened to mention bridge and she told me there was a group from the neighbourhood who were learning to play bridge in the village hall every Wednesday and asked if I'd like to join them. I started to go to that group and discovered there was a Friday afternoon group which met up to play bridge in a local pub. I'm a great sun lover and what attracted me about that group was in the summer they used to play outside."
Even when the lessons stopped, the group was enjoying playing so much, a more official bridge club was established, which meets every other Wednesday in the village hall. Juliette now plays twice a week and the club often meets at each other's houses to play and even enters competitions.
Juliette comments: "I think it is absolutely brilliant. Playing bridge has been an icebreaker; it has not only kept me active but also caring about myself. I've made some good friends and everybody who comes is nice and kind. It keeps your brain going and widens your horizons. I've also got better at playing bridge! Everybody is quite competitive which I like because so am I. Having been a workaholic with my own company, without bridge I would have a gaping hole in my life."
It has also been a lifeline during social distancing because of coronavirus as the club has been able to keep playing bridge online.  
From volunteer to official tour guide
After a career as a head-hunter in recruitment, Jim Morrison, 65, retired in his early 50s to go travelling round the world and visited around 60 different countries. He also got a part-time job because he gets bored very easily. 
Jim lives in Canary Wharf and on one of his days off was cycling along the river Thames opposite the Old Royal Naval College in Greenwich. He was absolutely amazed by the architecture and went to have a look at the buildings and fell in love with the Painted Hall, designed by Sir Christopher Wren with a painted ceiling by James Thornhill.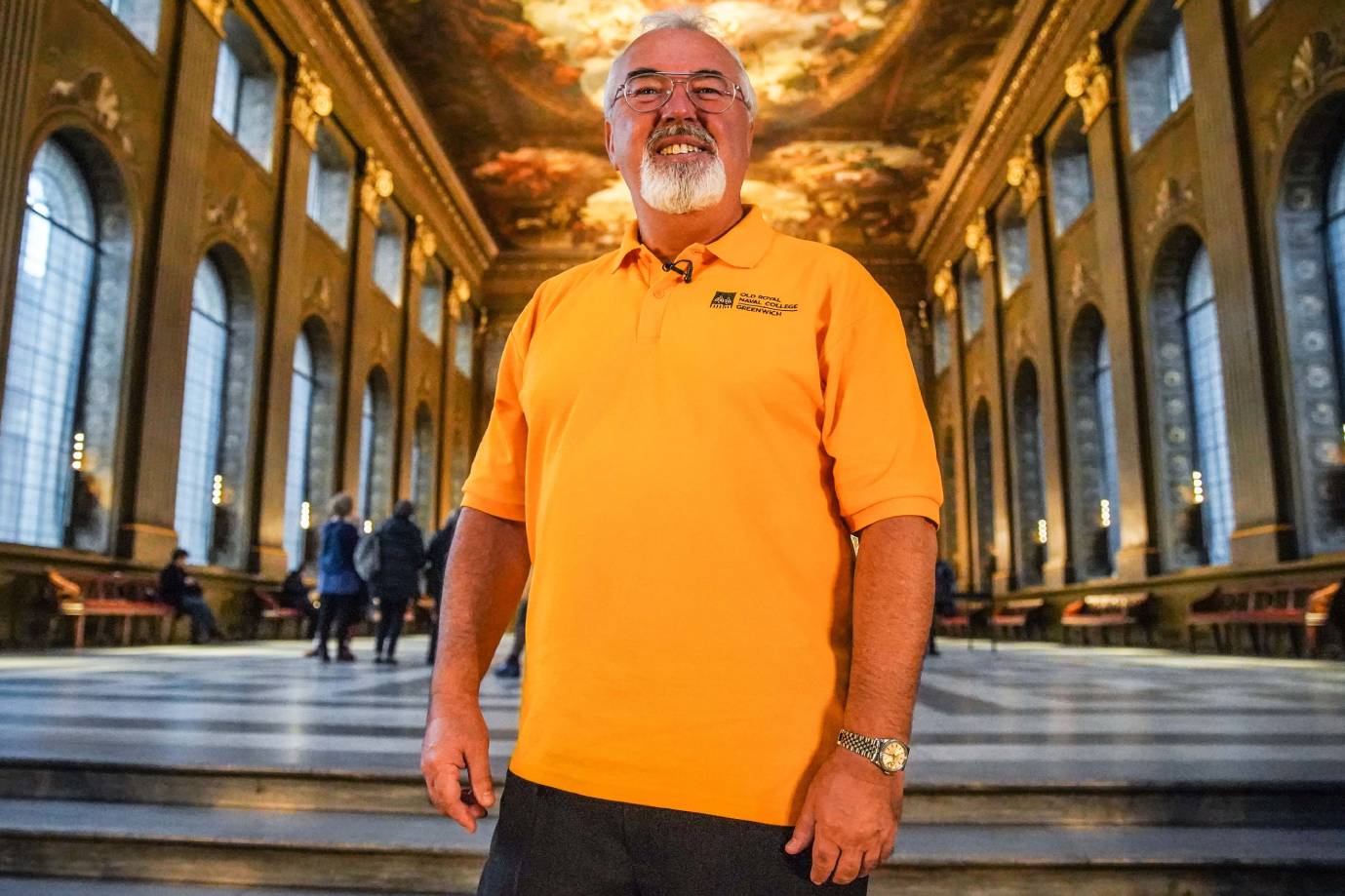 He had already done some volunteering with the Tower of London and the Imperial War Museum so contacted the relevant authority, had an interview and his DBS check, and became a volunteer at the college.
"When I started more than 10 years ago, I was a visitor assistant – answering questions. Then I wanted to become more pro-active and created a tour that told people stories about the buildings. I became a more official tour guide – people get a set tour which is a guided walk through 500 years of history.
"Why did I want to do it? Because I had the time and the motivation and I love sharing knowledge with others," he explains. "My educational background is as a history graduate, so I'm quite used to acquiring knowledge about history. Now I'm converting that knowledge into stories people can listen to and I like to throw in a little bit of humour. The big smiles and spontaneous round of applause at the end tell me that they've really enjoyed the experience."
The feedback from Jim's tours has been so good, he was one of 10 finalists in VisitEngland's Tourism Superstar 2020 competition. 
A fine vintage
Christopher and Andrea Brown, both 58, have lived in the Sussex village of Mayfield for 30 years. Christopher retired four years ago from a career in finance and the couple decided to convert a patch of ground close to their house into a vineyard.
"I've always been interested in wine, especially English wine because there are so many vineyards around us," Christopher explains. "We visited a lot of them and realised we could do something similar on a small scale, so we embarked on the project to create 'The English Garden Vineyard' in November 2017.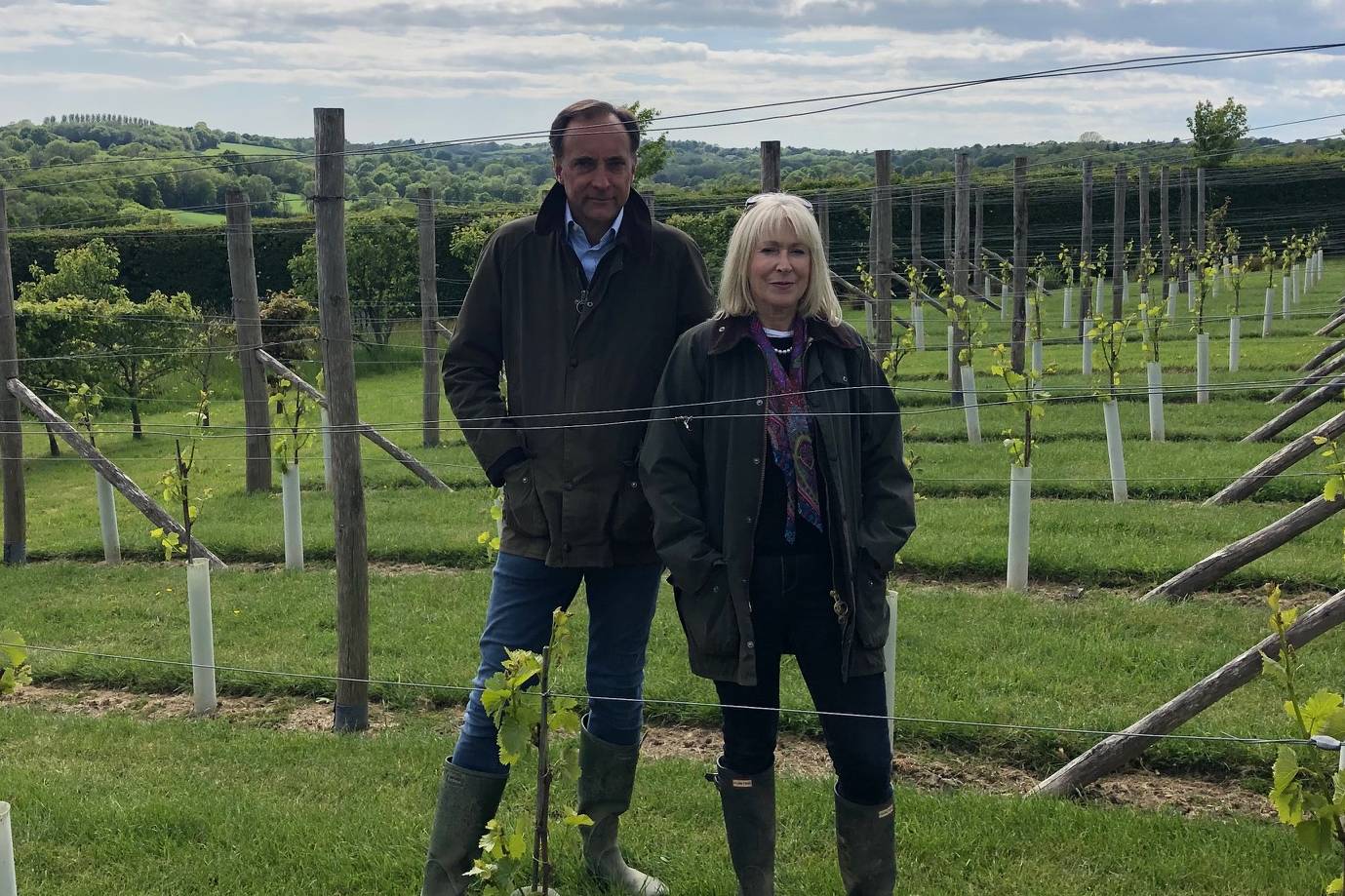 "We've done everything ourselves with no mechanisation – no tractors or mechanical diggers – and with no pesticides as we want to produce natural wine."
First, there were six months of hard labour with the help of Madge the Clydesdale horse ploughing the land. The couple then dug in 30 tons of organic compost and planted 200 vines by hand in 2018. This year they will harvest their first grapes and are hoping to produce between 300 and 400 bottles of wine, which they are now considering selling commercially.
Andrea says they have had nothing but encouragement: "We've visited a lot of the other vineyards around us and the wine-makers are very social and give us lots of support. We've built up some new friendships and there's a lovely sense of camaraderie, so we've benefited socially."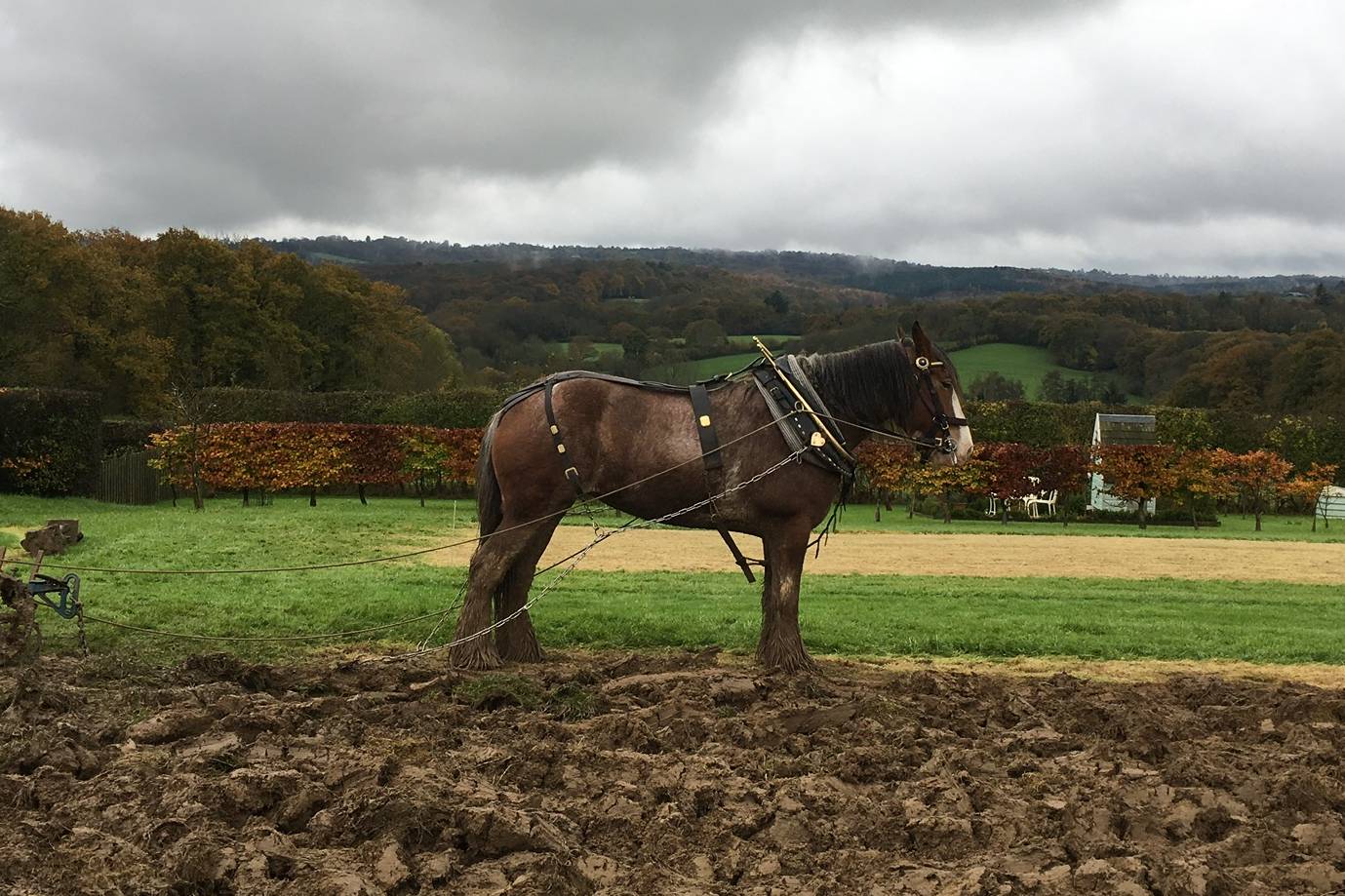 Christopher adds: "I still consider it a hobby rather than a business. It may be hard work, but it is so very rewarding seeing the vines grow so well. What we've created is a very beautiful, very traditional vineyard – a proper old-fashioned vineyard."