Where you plan to retire – and the kind of home you want to live in – is probably one of the biggest decisions you'll need to make at retirement.
You might want to think about how close you want to be to family and local facilities, the size of home, and any care you may need.
To help make things easier, we've put together a summary of the some of the options you might consider.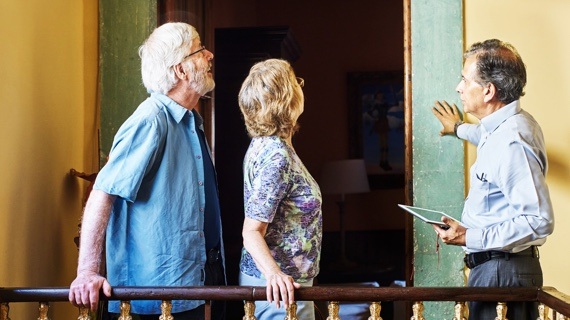 Staying in your current home
Whether its for convenience, family ties, or memories, staying put is an appealing choice for most people for at least a portion of their retirement.
If you've paid off your mortgage, staying in your current home could be an attractive option at first. But it's worth thinking about whether your home could need any alterations as you get older, such as a stairlift and bathroom adaptations. 
If costs make staying in your home difficult, a lifetime mortgage may let you release cash from your property while you continue to live there. With this option, rmember that your capital is at risk. So if you're thinking about a lifetime mortgage, do speak to a financial adviser.
Relocating or downsizing
There are several reasons to consider relocating or downsizing, with budget naturally playing a part. 
Relocating gives you the opportunity to move closer to family, or to choose a central location with easy access to local facilities.
If you're hoping to relocate, income drawdown could provide a lump sum to help with moving costs. Discuss your options with an independent financial adviser if you need help with this decision.
Assisted living
Housing with support represents 90% of specialist housing for older people 1 and is an option that can offer you a lot of independence, with access to help if you need it. 
Retirement villages and sheltered housing also offer social benefits. Around a third of over 65s say they would like to get out more 2 and a community of like-minded people can help make this a reality. 
Nursing homes
Even if you're just entering retirement now, you may need this option later in life. By 2025, the number of people with late onset dementia is expected to be 1 million 3. 
If you're not yet retired, now could be the ideal time to top up your pension with any extra funds you have available.
Take the time to check what your current pension pot will stretch to and, if you remedy any budget problems now, you can ensure you'll have access to the accommodation options you need at every stage of your retirement.