Everyone wants a long, healthy retirement, but it's only natural to wonder how you might manage if you or a relative get ill, or need to think about long-term care. Understanding your options now can really put your mind at rest.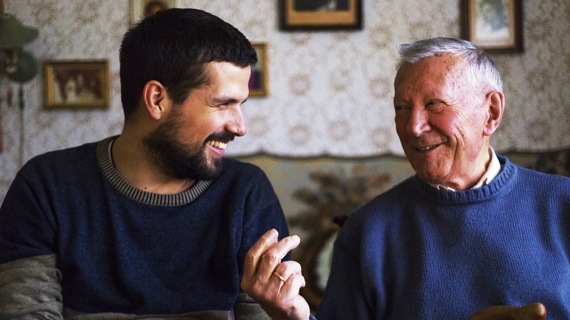 What are the main options for long-term care? 
There are a range of care solutions to fit most needs. Here are some of the more common ones:
Help within your own home. Allows people to retain as much independence as they can for as long as possible. It can involve visits from a home care worker, monitored personal alarms or meals on wheels. Sometimes making modifications such as a stair lift or wheelchair ramp can mean that an older person can stay in their own home rather than moving into care.
Intermediate care. This is available through the NHS, usually in the person's own home. Limited to a maximum of six weeks, it provides a short period of intensive medical care with a planned outcome, often helping the person concerned to remain independent. 
Sheltered housing. Combines independent living with the reassurance of support from a warden and access to communal facilities and services. It's possible to buy or rent a suitable home.
Respite care. Local authorities can often arrange for people who need care to stay somewhere for a short time, to recover from illness or so their usual carer can have a break.
Care homes. Sometimes it's impossible to meet care needs at home, or the costs might be far too high if round-the-clock care is needed. If this is the case, a care home may be the best option. The type of home you might choose would depend on whether the person being cared for needs the constant attendance of registered nurses and experienced care assistants.
Not sure what your care needs are?
If you think that you – or a family member – may need long-term care, you should contact your local authority for support.
They'll carry out an assessment to decide what your needs are and, if necessary, put together a care plan. No-one will try to make decisions for you – it's just a way of working out the best way to help.
Find out more about needs assessments
How much will the care cost?
It really depends on the nature of the care being provided and where you live in the country. According to the NHS, the average hourly rate is £20, and it can cost up to £1,600 a week if you need a lot of care [1]Footnote 1. 
The costs of care can seem daunting, but there are a number of options to help you cover those costs. Depending on your circumstances, some or all of the costs could be met by the local authority.
In the case of someone moving into a care home, the local authority will carry out a financial assessment to find out whether they have to pay for their own care costs.
Many people's first fear is that they will have to sell their home to pay for care, but this is by no means always the case – especially not if a close relative of the person moving into a care home still lives in the house. 
How do you pay for your care?
It's important to start considering your options as early as possible, so you won't be forced to make a quick decision at a time when you might have plenty of other things to think about.
MoneyHelper has lots of information about your options for funding long-term care. This includes help to understand what your local council may and may not be able to help with.
And we'd recommend that you speak to a financial adviser before you make any decisions about funding long-term care. If you don't already have an adviser of your own, you can find one in your area by visiting www.societyoflaterlifeadvisers.co.uk.
If you choose to use an advice service, there will be a charge which will be explained to you by your adviser.