Try our Annuity Quick Quote Calculator
Our calculator is a simple way to get an idea of the income you might receive from our pension annuity.
It's quick and easy-to-use. Just tell us some basic information about you and the value of any pensions you may have. We'll then use this information to give you an estimated income figure based on our own pension annuity.
Quick and easy-to-use
Our calculator will ask you 3 simple questions, just input your age, post code and any pension funds you have
Anonymous and secure
All data is kept completely secure and you don't need to tell us your name 
Help whenever you need it
Just give us a call and we'll walk you through your annuity options and any next steps
Before using our calculator
There are some things you need to be aware of before using our calculator:
This calculator isn't intended to provide personalised advice or give personal recommendations and the quote you receive isn't guaranteed
This quote is designed for people who have one or more pensions from any provider - this excludes defined benefits (final salary pensions)
To give you an estimated income figure, we have made some assumptions:

You take 25% of your pension fund as a tax-free lump sum
Your annuity is set up to pay out to only you, with no income to any dependent or spouse
Your annuity is paid monthly and the income doesn't increase over time
Your annuity is guaranteed to pay out for 1 year no matter what
You are in good health.
Ready to start?
Get started below and discover what you could get with an annuity.
Pension Wise
Pension Wise from MoneyHelper is a free, impartial, government-backed guidance service. If you're 50 or over and you want to understand your retirement options, make it your first port of call.
Visit the MoneyHelper website or call 0800 138 3944 for details.
Pension annuity articles
Take a look at our library of helpful articles and guides.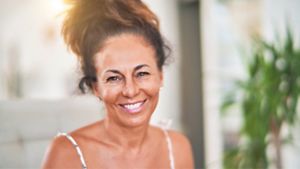 Annuities give you a guaranteed income for the rest of your life. But exactly how much could you get?
Annuities can provide a stable income for your retirement, but they aren't the only option. Find out if they're the right choice for you.
Contact us
Still need help? Just give us a call.
Monday to Friday: 9:00am - 5:00pm
If you're with another provider
Monday to Friday: 9:00am - 5:00pm
For our joint protection, telephone calls may be recorded and/or monitored and will be saved for a minimum of five years. Calls to 0800 numbers from UK landlines and mobiles are free.

Important information
Aviva Life & Pensions UK Limited. Registered in England No. 3253947. Aviva, Wellington Row, York, YO90 1WR. Authorised by the Prudential Regulation Authority and regulated by the Financial Conduct Authority and the Prudential Regulation Authority. Firm Reference Number: 185896. aviva.co.uk