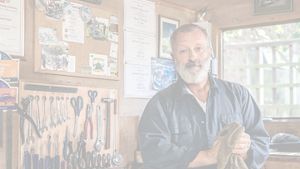 Not sure where to start?
Here's what you need to know
Getting started with retirement and your pension
Here you'll learn everything you need to know about managing your pension before and after you retire. Take your time, read through our guides in detail and remember you can contact us for further help if you need.
---
Start here
Whether you're 25 or 55, picturing your future with enough clarity to plan and prepare effectively is tough. We can help you to work out the kind of lifestyle you'd like to have and how much that's likely to cost. Is what you want realistic, or do you need to rethink your priorities?
How much income you will need in retirement?
Figuring out how much money you'll need to live on after you stop working comes down to three key points.
Key things you need to know
See how much your pension could be worth when you retire
Working out what we need from retirement isn't always easy. That's why we've developed a suite of useful tools – helping you get a clearer idea of your ideal retirement and how to achieve it.
My Retirement Planner
Find out how much your pension could be worth in the future with our retirement planner.
Which retirement lifestyle will you enjoy?
You might wonder what retirement lifestyle is best suited to you. Read our "life after work" short stories to get an idea of who's living the kind of retirement you'd most enjoy for yourself.
We're here to help, wherever you are in your journey
Where you are in your life right now will affect how you think about your pension and retirement, as well as what you need.
Not sure where to start?
Call Aviva Financial Advice for free
There's a lot to take in and it can be hard to know where to start. If you already have an adviser, contact them and they'll be able to help. If you don't, give us a call and we'll help you identify the retirement options best suited to you. 
Please note, our financial advisers can only give advice on products and services we offer. So we'll put you through to our support team first to help you see if our service is right for you.
Would you like more information before you call?
See our Aviva Financial Advice page to find out more about the service.
Call us
Want to reach us outside of office hours?
Email us