Nobody should be alone
Norwich is known as one of the friendliest places in the UK. But some people in our community are missing out on human connections that are vital for health and wellbeing.  
We have proud roots in Norwich and care about the health of our community, so we're rallying people to tackle loneliness. Together we can bring Norwich Together and build a city full of connection and cohesion. 
Transcript
This county is one of the happiest counties to live but a local survey does suggest that it's one of the loneliest places
to live as well
Loneliness has been proved to be as harmful to health as smoking 15 cigarettes a day 46 percent of people in
Norfolk had either themselves or knew somebody who had felt the effects of loneliness
How do we improve this, how do we fight this, how do we make this a better place.
I think when you've got a problem as big as loneliness you can't do it on your own
It's that combination of resources that can make the biggest impact
What we're looking to do through our Norwich Together programme is tackle the rising issue of social isolation and
loneliness that exists within Norfolk
Ooh We've come to watch the football
Woo!
It's just something different for him, because we don't get out very much.
I think it's a great idea, I'm really happy to be here and was very happy that I was invited to give a talk at this event
It's important that people have a chance to connect and I'm really looking forward to the events that will be taking
place today
The ask we have for people is to get involved join us bring Norwich Together
I think the chatty bus idea is really excellent and it does bring people together in the way that we all expect it to do
Let's tackle loneliness in Norwich Together
What we're looking to do through our Norwich Together program is tackle the rising social isolation and
loneliness that exists within Norfolk
We've come to watch the football
It's just something different for him
Woo!
We're part of the Tackling Loneliness Network
Beyond Norwich Together, we're also committed to addressing loneliness across the UK. In April 2020, we joined the government's new Tackling Loneliness Network, a group of high-profile charities and businesses that will share their expert skills and knowledge to help connect groups at risk of loneliness and isolation during lockdown. 
#Let'sTalkLoneliness
We're supporting the Marmalade Trust's National Loneliness Awareness Week, from 15-19 June, which encourages people to talk openly about loneliness. There's loads of useful tips and advice on what to do to look after yourself and others safely through this challenging time.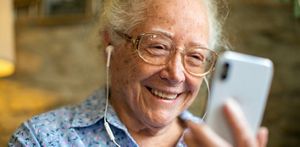 Why it's important
Loneliness and social isolation are fast becoming a national epidemic. It's a growing problem that's harmful to our physical and mental health.
Research shows that loneliness is as damaging as smoking 15 cigarettes a day and can increase the risk of early death by 30% [1]Footnote 1.
Almost half of us in Norwich have felt the effects of loneliness or social isolation, or know someone who has [2]Footnote 2. It's time we changed that.
Love Light Norwich
We supported Love Light Norwich this year, a new festival which brings thousands of people together to combat social isolation by celebrating love and belonging.
We also shone a light on our Norwich Together initiative by kicking off the festival with a daytime meeting where individuals, local businesses and communities came together to drive positive social change.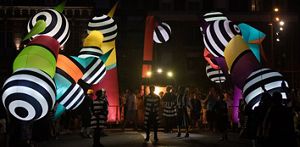 Join the alliance
Are you a local business, not-for-profit or public sector organisation? Join the Loneliness Alliance to collaborate and tackle the growing issue of loneliness in Norwich. 

Who's in the alliance?

















You can make a difference
It's time to work together to tackle loneliness in Norwich. Are you with us? Here's how you can get involved. 
Join Lumi - The Norwich Community Sharing Hub
Lumi connects you to your community and gives you access to great spaces, skills and activities in Norwich. 
Volunteer your time
Are you looking for ways to get involved, give your time and make new connections? Check out Voluntary Norfolk's volunteering opportunities.