Coronavirus: travel insurance
Everything you need to know at this time
Coronavirus latest
Under the terms of the policy it is essential you check the FCDO Foreign, Commonwealth and Development Office website for your destination before you book a trip or purchase your travel insurance (whichever is later). FCDO travel advice sets out Covid-19 guidance and support and other risks that you may face if you travel abroad. Advice is under constant review and for travel to some countries and territories the FCDO continues to advise against all non-essential international travel. Countries have different entry requirements, for example, you may require a negative Covid-19 test or proof of vaccination and some are still refusing entry. There may also be a requirement for you to quarantine on arrival or return.
You will not be covered for any claim, if you travel against FCDO advice.
Stay up-to-date with the latest foreign travel advice.
What would be considered as essential travel? 
We would not consider a holiday or leisure trip as essential travel. This is in line with current government guidelines for Covid-19 and the FCDO. However, each case is based on individual circumstances with the onus on the insured to demonstrate that travel is essential. Urgent family commitments (for example to provide care for vulnerable dependants or for compassionate reasons) would be considered essential. 
Red, Amber & Green Traffic light system for return to the UK
It is essential that you check the entry requirements for return to the UK – the Traffic light system. England, Wales, Scotland and Northern Ireland have slightly different rules and you need to be aware of the rules that apply to you.
How to get in touch
As we continue to adapt to the situation, you can help us prioritise our customers with the most urgent needs.
If you want to make changes to your policy, for example, see if you can do this online by logging in to MyAviva.
Otherwise, please choose the most suitable option for you.
Your questions answered
We've had plenty of questions from our travel insurance customers, and we've given answers to many of them here. If you have a question that isn't covered here, please contact us.
FCDO and Traffic light questions
Will I be covered to travel to a country if FCDO advice against travel is in place?
Will I be covered to travel to a country on the red, amber or green watchlist?
Am I covered to cancel my trip if the country I am travelling to changes from the green list to the green watch list or amber and red lists?
Am I covered to cancel my trip if entry restrictions are imposed on the country I am travelling to (for example, border closures or quarantine)?
Quarantine and Self-Isolations
If the country I am in goes onto the red list unexpectedly, will you cover costs for hotel quarantine on return to the UK?
Am I covered if I'm unexpectedly quarantined at an airport and can't continue my trip because of a medical assessment, temperature check or test result?
If I get Covid-19 or I'm advised to self-isolate before I travel, am I covered?
If I'm advised to self-isolate while I'm abroad, am I covered?
If I'm advised to self-isolate while I'm on a UK holiday, am I covered?
Covid-19 and Vaccinations
Am I covered for medical treatment if I catch Covid-19 whilst abroad?
I've previously been diagnosed with Covid-19. Do I need to tell you and how will this affect my cover?
Am I covered if I can't travel because I haven't received my Covid-19 vaccinations?
Proof of cover
My tour operator has asked me to provide proof of insurance, where can I get this?
Refunds
If I cancel my travel policy, can I get a refund?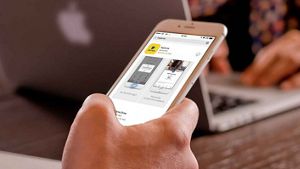 Manage your policy with MyAviva
You can find policy information and make changes through your secure online account.
View your policies
See your documents
Update your details
Start a claim
---
Download the MyAviva app
The MyAviva app is just a tap away. Visit the iTunes App Store or Google Play Store to get started.

Coronavirus and our other policies
If you have another type of policy with us, or you're interested in taking one out, find out what you need to know in the current situation.