Coronavirus latest
On 4 July, the Foreign and Commonwealth Office (FCO) announced exemptions to their advice, in place since 17 March, against all non-essential travel worldwide. These exemptions apply to certain countries and territories that no longer pose a high risk for British travellers. Please check the list of exempted destinations regularly as there may still be restrictions in place that could affect your cover. The FCO continues to advise against non-essential international travel outside of the countries and territories listed.
You also need to be aware of any local quarantine restrictions that apply to where you live or your travel arrangements . When booking a trip, you should also check the status of your chosen destination country  and whether there are any restrictions still in place, such as quarantine, localised restrictions and self-isolation periods. If there are any travel restrictions still in place when you book, you aren't covered for cancellation or abandonment for your trip.
We'll continue to review the government's advice and update our FAQs in line with this. If you're currently abroad, please visit the FCO website for advice on getting home.
Travel insurance covers you for non-refundable costs, meaning you should contact your airline, or travel or accommodation provider first to find out what your options are. 
If you booked a now-cancelled package holiday, your travel provider must give you a full refund under the Package Travel Regulations 2018. You can also contact your payment provider for a refund if you paid for any part of your trip with a credit or debit card or PayPal which would mean you would have no policy excess to pay .
We've currently paused the sale of Single Trip and Annual Multi-Trip travel insurance to new customers.
How to get in touch
As we continue to adapt to the situation, you can help us prioritise our customers with the most urgent needs.
If you want to make changes to your policy, for example, see if you can do this online by logging in to MyAviva.
Otherwise, please choose the most suitable option for you.
Your questions answered
We've had plenty of questions from our travel insurance customers, and we've given answers to many of them here. If you have a question that isn't covered here, please contact us.
Under my existing Aviva Travel Insurance policy, am I covered if I book a new trip to a destination where FCO advice has been lifted but later comes back into place?
Am I covered if I cancel my trip to a destination where FCO advice is lifted, but I have to quarantine on arrival?
Am I covered if I book a trip to a country where FCO advice hasn't been lifted?
Will cover differ for me if the devolved governments in Scotland, Wales and Northern Ireland take a different approach to travel restriction?
Am I covered for cancellation if all travel restrictions are lifted but I contract COVID-19 before I travel, or I'm advised to isolate eg. by the NHS Test and Trace service and this coincides with the start of my trip or during my trip?
I've previously been diagnosed with COVID-19. Do I need to tell you and how will this affect my cover?
What evidence do I need to make a travel insurance claim?
How long will it take for my claim to be processed?
What should I do if the airline or travel provider cancels my flight?
I have an existing policy and can't go on my UK-based trip due to the UK Government or local lockdown. Am I covered for cancelling my trip?
I'm currently stuck abroad. Can you help?
If I'm quarantined at an airport and can't continue my trip because of a medical assessment or temperature check, am I covered for a full refund of the cost of my and my family's trip? Will my policy cover the cost of another flight home?
What cover do I have under my travel insurance policy if my flight is due to leave but FCO advice against travelling abroad is still in place?
What cover do I have if UK Government lockdown restrictions have been lifted but I don't want to risk travelling?
If there is a mandatory quarantine when returning to the UK from my destination, will my travel insurance cover me if I need to cancel my trip?
If I have to go into quarantine when returning from a trip but I am due to depart on a second trip during the quarantine period, will my insurance cover me to cancel?
If I cancel my Travel policy, can I get a refund?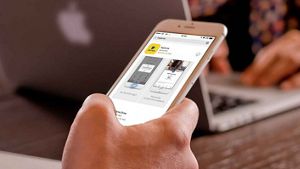 Manage your policy with MyAviva
You can find policy information and make changes through your secure online account.
View your policies
See your documents
Update your details
Start a claim
---
Download the MyAviva app
The MyAviva app is just a tap away. Visit the iTunes App Store or Google Play Store to get started.

Coronavirus and our other policies
If you have another type of policy with us, or you're interested in taking one out, find out what you need to know in the current situation.