A simple way to invest for the future
Invest for the long-term and make the most of the tax benefits that a pension brings.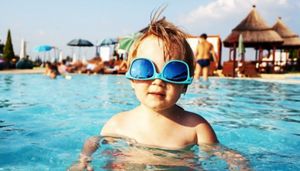 Hands-off investing
If you don't want to think about where and how your pension savings are invested, you can hand over all the decisions to our experts. Depending on how far off retirement you are, we'll move your money between carefully chosen funds. We'll aim to give you growth in the early years, then reduce the risk of large fluctuations in the value of your pension as you get closer to retirement. However, there's no guarantee this will be beneficial to your pension.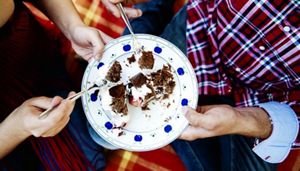 An investment for their future
The money will stay invested until they're at least 55 years old (57 from 6 April 2028 unless they have a protected pension age) – so there should be plenty of opportunity for the money to grow.
Clear and simple charges
No need to worry about complex charging structures or hidden extras.

There's just one clear fund charge – our annual fund charge, capped at 1%.
And you won't have to pay any charges for setting up your investment or for switching money between funds.
What our Stakeholder Pension offers
Save for your retirement with our affordable and flexible pension that's built around you.
Manage online
Manage your pension online in MyAviva using your policy number. You can view your pension value, switch funds, change payments and even change your retirement age
Flexible retirement options
From age 55 (57 from 6 April 2028 unless you have a protected pension age), you can take a lump sum payment, keep your pension invested and take money out, convert it to a guaranteed income or a combination of these
Save for your children
Give your children or grandchildren a head start by opening a pension on their behalf. You can pay in up to £2,880 for each child each year
Affordable payments
Start your Stakeholder Pension with as little as £20 a month. And you can change that amount or stop and start payments when you need to – so you can build your pension around your budget
Tax efficient
When you make a payment into your pension, you get basic rate tax relief from the Government up to 100% of your annual earnings. In most cases, this means we automatically add 20% to the payment - so if you pay in £80, we add an extra £20. If the total payments to all your pension plans are more than the £60,000 annual allowance, you'll normally have to pay tax on the excess. Tax benefits depend on individual circumstances and are subject to change. Tax rules and allowances may differ in Scotland and Wales
Important document
Find all the details about your Stakeholder Pension with us.
Financial advice
A financial adviser might be able to help you consider your options at retirement. Their advice may come at an additional cost, but they can help you decide if this is right for you.

Extra support
We're here to help you get the best from your pension.
If you already have any pensions with us and they're linked to your MyAviva account, please log in. If it isn't, we can help you find out how to access it. 

If you think you've got an old pension somewhere, with us or any other provider, but don't know the details, you may be able to track it down.
Looking for something else?
We offer a variety of retirement options to help you plan for the future you want.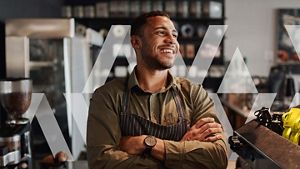 Putting you in control of how your pension is invested, with a wide range of fund options, our SIPP could be the stepping stone towards the future you're after.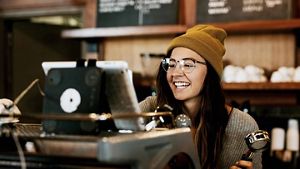 If you've been enrolled into a pension with us by your employer, find out how it works and what's in it for you.
We can combine your existing pensions into one place with us so they're easier to manage. Transferring isn't right for everyone and you need to consider the pros and cons. You may need advice for which you'll be charged.
Pension articles
Take a look at our library of helpful articles and guides.

Product provided by: Aviva Life & Pensions UK Limited. Registered in England No. 3253947. Registered office: Aviva, Wellington Row, York, YO90 1WR. Authorised by the Prudential Regulation Authority and regulated by the Financial Conduct Authority and the Prudential Regulation Authority. Firm Reference Number: 185896.