Coronavirus latest
We're operating our normal working hours, and you can get in touch using the contact details below.
If you're looking for a new home insurance policy, it's easiest to stay online to get a quote.

How to get in touch
If you want to make changes to your policy, see if you can do this online by logging in to MyAviva.

Otherwise, please choose the most suitable option for you.
Your questions answered
We've had plenty of questions from our home insurance customers, and we've given answers to many of them here. If you have a question that isn't covered here, please contact us.
I'm having severe financial difficulties due to COVID-19 and struggling with this month's payment. What can I do?
I'm stranded overseas and unable to return home. Will Aviva extend the period of 60 days before the policy unoccupied exclusions apply?
I'm unable to visit my holiday home/second property insured with Aviva. Will you extend the period of 60 days before the policy unoccupied exclusions apply?
I previously purchased unoccupied buy back cover. Can this cover to be extended further?
Will policy limits for food in freezers be extended during this period?
I'm in the process of moving house, and I've already bought temporary cover on my old property. Now that coronavirus has delayed my move further, will Aviva extend the 60 days before the policy unoccupied exclusions apply?
Would my home insurance policy cover the cost of a deep clean if my property is contaminated by COVID-19?
What happens if I'm self-isolating and I need alternative accommodation because of damage to my home I'm insured for, such as damage from fire?
Will Aviva offer free increased accidental damage cover to customers who are at home due to the impact of coronavirus?
What if I have a holiday home, weekend home or unoccupied buy back cover? What's Aviva's stance if I'm unable to comply with the policy conditions around internally inspecting these properties?
Will my home insurance be affected by members of my family working from home where I've previously advised that there's no business use taking place at the home address?
Can I store business stock at my property and will this be insured?
Is my employer's business equipment covered while I work from home?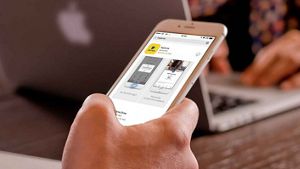 Manage your policy with MyAviva
You can find policy information and make changes through your secure online account.
View your policies
See your documents
Update your details
Start a claim
---
Download the MyAviva app
The MyAviva app is just a tap away. Visit the iTunes App Store or Google Play Store to get started.

Coronavirus and our other policies
If you have another type of policy with us, or you're interested in taking one out, find out what you need to know in the current situation.