Coming across a road accident can be a scary experience. But it's important to understand how you can stay safe and provide help – particularly if there are casualties involved.
Here's our guide on how to help if you find yourself at the scene of an accident.
Staying safe at the scene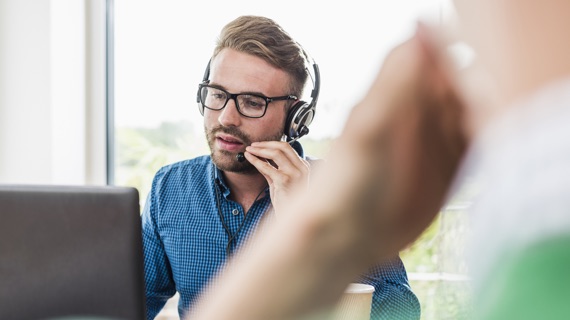 The most important thing to do is to make sure you and anyone you're with are safe, as you don't want to make a bad situation worse.
Make sure you stop out of the way of the accident and turn off your car's engine.
Remember that other drivers won't always be aware of what's happening – so don't take unnecessary risks and step out into traffic.
Try to make sure other drivers and oncoming traffic are aware of the accident by putting your hazard lights on. If you have one, place a warning triangle at least 45 metres from the incident and put on a hi-vis jacket if you have one.
Send for help
Once you've made sure you're safe, contact the emergency services for help.
Call 999 (UK) or 112 (EU) and state the service you required from the operator. You'll also be asked to provide the following information:
Your phone number (in case you're cut off)
The location of the accident
Description of the incident and the current state of casualties
Assess the casualties

The 999 operator will often stay on the phone with you and talk you through how to assess any casualties before the emergency services arrive.
Firstly, make sure not to move anyone who's injured or offer them any food or drink.
If you can, ask for help from any bystanders to search for anyone who may have been thrown from the vehicle or left the scene.
Start first aid with Dr ABC
The scene of an accident can be a stressful place. Remembering the principles of primary first aid with 'Dr ABC' is a good way to focus on what to do.
Danger: Do not approach until it's safe to do so.
Response: Treat those who are unresponsive first, as they're likely to be the most critically injured.
Airway: Tilt the casualty's head back and lift their chin to open the airway, checking that it's clear and remove any obstructions (such as false teeth or food).
Breathing: Look, listen and feel for no longer than 10 seconds. If unresponsive and not breathing, begin CPR.
Circulation: If there's severe bleeding, apply as much pressure as you can to any wound to stem the bleed (ideally wearing gloves) and secure a dressing to the wound if you can.
Extra advice 
Hopefully, you'll never have to use this information or end up in an accident yourself. But in case you do, understanding and sharing this information can make a real difference to those involved.
If you're interested in learning more about first aid and lifesaving skills, get in touch with St John's Ambulance. They provide training courses to over 400,000 people each year and have volunteer opportunities to help keep people safe at events and in the community.