Muscle and joint aches and pains can affect anyone, and are unfortunately quite common. If you suffer with everyday aches and pains, we understand it can be both frustrating and upsetting.
That's why we created Physio Essentials - our health insurance product designed to support, guide and help you restore body movement after an injury or illness.
Should you need Physiotherapy you can rest assured that you'll benefit from the wide network of qualified physiotherapists provided by IPRS.
Watch our video, which explains more about how to make the best use of a Physio Essentials policy and the claims process.
Video transcript
What are Aviva Health Essentials?
The UK population is on the increase, and the NHS is treating more people but sometimes it needs a bit of extra help.
At Aviva we've been developing products to support, complement and supplement the care you receive from the NHS, which are simple to understand and affordable.
Welcome to Aviva Health Essentials, our new range of innovative health products.
Muscle and joint aches and pains can affect anyone; our Physio Essentials gives you speedy access to physiotherapy when you need it. For £14.50 a month our cover can help and guide you to restore body movement after an injury or illness.
So how does Physio Essentials work?
John is 25 and loves going for a jog with his dog Sally. Recently John has found his ankles hurting a bit after his run. Through his Physio Essentials policy John is able to arrange a telephone appointment online to speak to one of the qualified physiotherapists from our physiotherapy provider
The physiotherapist calls John and they discuss his problem. All physiotherapists have a minimum of 5 years experience
By the end of the call the physio determines the most appropriate course of action. You cannot claim within the first 30 days of taking out a policy
John is recommended a couple of face-to-face physiotherapy sessions, with a choice of appointments near his work or home. You are entitled to up to 5 telephone appointments each policy year.
John also receives an email with a link to his own personal site where he could read up on his condition and watch videos for the various exercises he needed to do.
Within a couple of days John was seeing his physiotherapist, with his Physio Essentials policy covering the cost of all of his treatment.
And when John had to work away from home, he could even download an app that included his exercise videos and a handy feature that would send him calendar reminders of when to do them.
What happens with smaller injuries, when face to face Physio isn't required?
If John's physio decided that his ankle problems were minor and would mend themselves with some rest and exercises that he could do at home, John would receive a video exercise plan which could be accessed through his own personal site. And his physio would keep in touch by phone to check on progress.
What happens if Physio isn't enough?
If John's condition couldn't be treated with physiotherapy alone, his physio would provide a full assessment by email for him to take to his GP.
Physio Essentials, helping you to restore body movement after an injury or illness.
For more information visit aviva.co.uk/health-insurance/physio-essentials
How Physio Essentials works:
Step 1
If you become ill or get injured, and require support to restore muscle and joint movement, simply book a telephone clinical assessment appointment online. Your Physio Essentials cover provides a maximum of 5 telephone clinical assessments per year.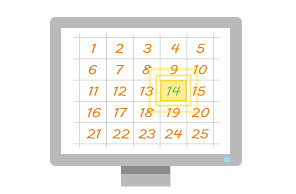 Step 2
You will be contacted by a physiotherapist to discuss your symptoms and assess the severity of your condition.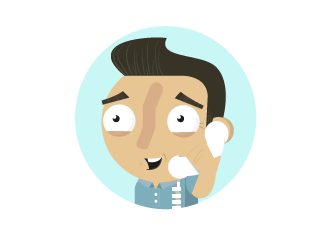 Step 3
Depending on the outcome of your assessment and your clinical need, your physiotherapist will recommend either:
an online personalised programme of exercises to complete, supported by videos, plus emails with further information and guidance to help ease symptoms. You'll also receive phone consultations to check on your progress.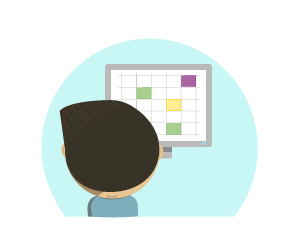 face to face treatment. You'll be given access to IPRS' network of physiotherapists. You can then book a treatment session in your local area and your physiotherapist will recommend the appropriate number of sessions to remedy the situation.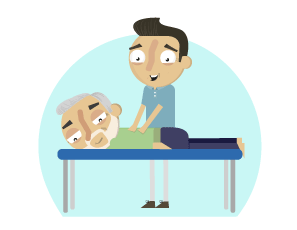 If your condition can't be managed by physiotherapy, you'll be provided with an electronic referral letter to take to your GP who can arrange for you to see an NHS consultant.
Additional benefits
Your Physio Essentials cover also provides:
unlimited use of a confidential GP helpline, which is open 24 hours a day, 7 days a week, 365 days a year
access to an exclusive online portal, providing information to encourage and support good back, neck, muscle and joint health
Low premiums
Physio Essentials can only be purchased online, which means we don't pay for expensive call centres plus, by just focusing on the cover we think will help support you to ease those aches and pains. It all helps to keep your premiums down.
So why not get a quote today and see just how affordable Physio Essentials cover could be?