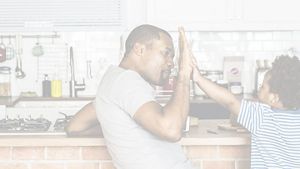 Health insurance
You can't buy our cover direct right now. You can access independent specialist healthcare advice through the links below
Go to Usay
Find a broker
We're working hard to be here for our customers and protect our colleagues at this difficult time. This means that right now, we're not selling new policies direct to customers. If you're interested in Health Insurance you can get independent advice from Usay, a specialist healthcare broker by calling them on 01285 707 050, visiting their website, or you can choose your own broker. We'll be back to normal as soon as we can. 
---
What is health insurance?
It's a type of cover that pays your private healthcare costs if you have a treatable condition.
Whether it's overnight hospital care, outpatient treatment, diagnostic tests, scans or aftercare, you get specialist private treatment when you need it, if it's covered by your policy.
With our cover, you can be reassured that you'll get prompt access to the healthcare and expertise that's right for you.
Cancer care cover
Cover for cancer diagnosis, treatment and aftercare as standard 

Access to 100s of hospitals
Including BMI, Nuffield Health and Spire Healthcare
Aviva Digital GP
Around the clock access to GP video consultations
Do I need health insurance?
Even if you have access to free NHS care, you might want health insurance to feel more in control of when, how and where you're treated.
This can mean faster specialist treatment than NHS waiting lists, allowing access to the hospital and consultant of your choice, and a private, en suite room.
You'll be able to talk about your treatment with your consultant and ask them any questions.
Think of it as the care you need, in a comfortable environment, without the wait 1.
How does health insurance work?
You choose the features you need from our Healthier Solutions product and pay a premium.
Then, if you fall ill with a short-term illness or injury, and are referred for treatment by your GP, we can help you choose from hundreds of high-quality private facilities and hospitals.
Whichever features you choose, you'll get extensive cover for cancer diagnosis, treatment and aftercare as standard.
And when you make a claim, we'll make sure it's quick and hassle-free, so you can concentrate on getting better.
Already have health insurance?
Leaving a work health insurance scheme that's with Aviva
Continuing your cover with us is easy 2.

Just call us on:
0800 404 9339
Monday to Friday, 9am – 5pm3
Looking to change your insurer
We're not selling new policies direct to customers right now. If you're interested in Health Insurance you can obtain independent advice from Usay, a specialist healthcare broker, or you can choose your own broker online.
Call Usay on: 
01285 707 052
Monday to Thursday, 9am – 9pm
Friday, 9am - 7pm
Saturday, 9am - 5:30pm 3



Why choose us for health insurance?
Our cover's recognised by industry experts, and we've won company of the year for 10 years running. Here's how you can count on us: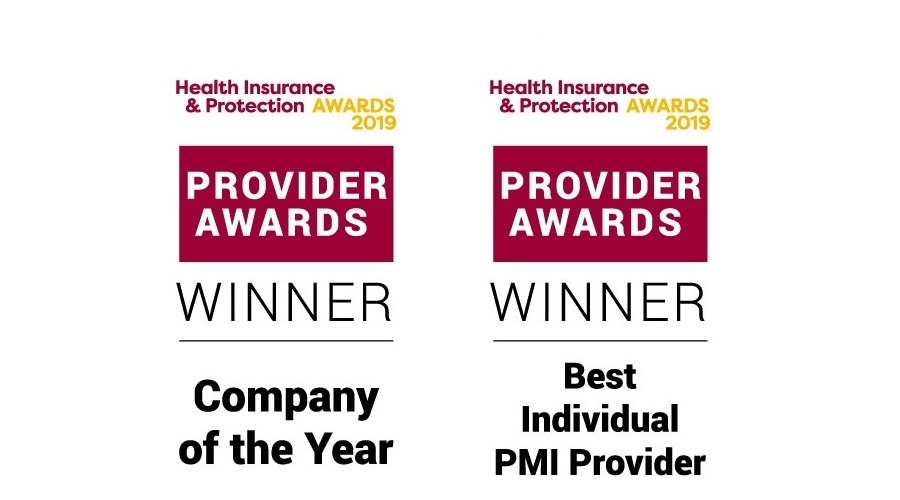 Expert claims team
Direct access to an experienced, responsive team
Aviva cancer pledge
We'll cover treatment and palliative care, as well as aftercare
MyAviva
Start a claim quickly online and have your policies in one place
We're the largest UK insurer
With 15 million UK customers
How we deal with pre-existing conditions
When you apply for health cover, you can choose which type of underwriting we use to assess your pre-existing medical conditions.
What's moratorium and full medical underwriting?
They're the two types of underwriting you'll choose from. Not sure which to go for? We've got an article and video to help.
What does our health insurance cover?
Our policy offers wide-ranging cover against illness, cancer, accidents and curable diseases.
Acute conditions
Our health insurance covers treatment for short-term illnesses or injuries that respond quickly to treatment (such as viruses or infections)

Access to 100s of hospitals
Choose from a wide range of private UK hospitals and facilities, featuring the likes of BMI, Nuffield and Spire – you'll also get access to NHS and Trust Partnership hospitals
Private UK hospitals list (PDF 472KB)
Cancer care cover
Cover for cancer diagnosis, treatment and aftercare as standard – read more about our cancer pledge
Hospital charges and specialist fees
Our health insurance provides comprehensive cover, from diagnostic tests, such as x-rays and scans, to specialists' fees and aftercare

Outpatient consultations and treatment
Enjoy comprehensive outpatient cover, including diagnostic tests, consultations with fee-approved specialists and specialist treatment – including radiotherapy and chemotherapy
 
What you're not covered for
Chronic conditions
We can't cover incurable long-term illnesses such as diabetes, arthritis, epilepsy and asthma – please note that cancer care is covered as standard

Pre-existing conditions
If we look at your full medical history when you apply (full medical underwriting), we'll usually exclude any conditions you had previously. If we don't look at your full medical history when you apply (moratorium underwriting), when you make a claim, we'll ask about any pre-existing conditions you had in the five years before you took out the policy. These conditions will only be covered if you've been free from medication, treatment, diagnostic tests or advice for them for two continuous years after taking out this policy
Pregnancy and childbirth
We only cover treatment for complications during pregnancy and childbirth 4
Total cover for you and your family
We can also cover your spouse, partner, civil partner and children. Here are just a few of the ways we'll take care of you.
24-hour stress counselling helpline
If you're stressed and want to talk to someone, our experienced counsellors are available 24 hours a day, 7 days a week (if you're aged 16 or over)
Gym membership discount
You and your family can stay active with up to 25% off membership of some of the UK's leading health and fitness clubs 5
Couples pay less
You'll pay 9% less if you add your partner to your policy (compared to the combined price of taking out individual policies) 6

Add younger kids free
Add 2 or more children aged 19 or under to your policy and you'll only pay for the eldest (until they turn 20) 4 6

MyHealthCounts
An online tool that helps you to understand how lifestyle choices affect your health. You can use it to manage your health and wellbeing, with the potential for a discount at your next renewal 5
How much does health insurance cost?
It depends on things like your age and where you live and, if you're switching to us, your claims history.
But you can control the features you have and don't have, which can increase or decrease your premiums.
Enhance your cover
Add these options to your basic cover, if they're important to you:

Dental and optical cover: for routine dental treatment and optical expenses

Mental health treatment: to add day patient and inpatient care to your core outpatient cover for acute psychiatric conditions
Extended hospital list: to increase the number of hospitals you're able to use

Other treatment and therapies: such as a physiotherapist, osteopath, chiropractor or acupuncturist referral if you have a sports injury or whiplash after an accident
No claim discount protection: a small sum to help keep future premiums down

Reduce your cover
Choose from these options to make your premiums more affordable:
Use the NHS for some services: you'll still be covered for private inpatient and day patient care if NHS treatment isn't available within six weeks
Policy excess: pay towards the cost of a claim – choose from £100, £200, £500, £1,000, £3,000 or £5,000 – no more than once per person, per policy year 
Reduced hospital list: instead of our Key hospital list, you can choose the Signature hospital list, which includes hospitals in Scotland and Northern Ireland only, or the Trust hospital list of NHS Trust and Partnership private hospital units, if you live within the catchment area. Though you may still need to be treated at a hospital on one of our specific networks, depending on your symptoms or condition
---
Health insurance overseas
Can I get health cover if I live outside the UK?
No, you need to be a permanent UK resident to take out our health insurance.
Will health insurance cover me for travel outside the UK?
No, we don't offer international health insurance. If you're a UK resident and take out health insurance with us, your policy will offer limited inpatient or day patient emergency overseas cover 4.
You'll only be covered for emergency conditions that are serious enough to need immediate inpatient or day patient hospital care. If you need to be covered for more than this when you're outside the UK, you might want to consider taking out travel insurance.
Ready to get cover?
Call to get a quote
Call Usay on 
Monday to Thursday, 9am - 9pm
Friday, 9am - 7pm
Saturday, 9am - 5:30pm
For our joint protection, telephone calls may be recorded and/or monitored.
Existing customer?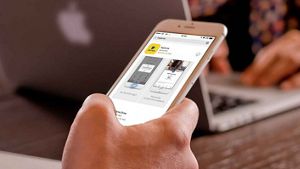 Manage your cover with MyAviva
Update your details
Start a claim
View your policies
View your discounts
Please note the MyAviva app is not currently available in the Isle of Man.
---
Can't see what you need?
Take a look at our other products that can help you protect your health. There's no cash-in value at any time.
Cancer Essentials
Get a cash benefit on diagnosis and money towards cancer drug costs.
Age: 18-69

Cover: £5,000 cash benefit

Payment: When we've received a letter from the GP and specialist
 
Physio Essentials
Flexible treatment options to recover from illness and injury.
Age: 18 or over

Cover: Face-to-face and virtual physiotherapy
Critical Illness Plan
Financial support if you or your children are diagnosed with one of the 53 conditions we cover.

Age: 18-64

Cover: Up to £1,000,000

Payment: If you become critically ill and live for 10 days after diagnosis