Six easy sustainable switches that can make a big difference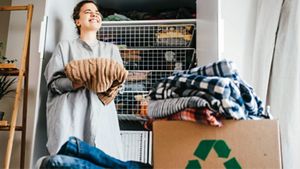 It's easy to feel overwhelmed when it comes to climate change. Here are some small ways to make a big difference.
By Ann Storr
The threat of climate change has become impossible to ignore, with more than half of us saying we're more environmentally conscious than before the pandemic. But it's easy to feel overwhelmed by what we should do and how much of an impact individual actions can truly make. 
While meaningful changes must come from governments and businesses, as consumers we have more power than we realise. From making ethical choices when it comes to where and what we spend our money on, to everyday habits that could do with a fresh approach.
Here are some low-effort sustainability switches which could make a big difference to the planet.
1. Change the way you get from A to B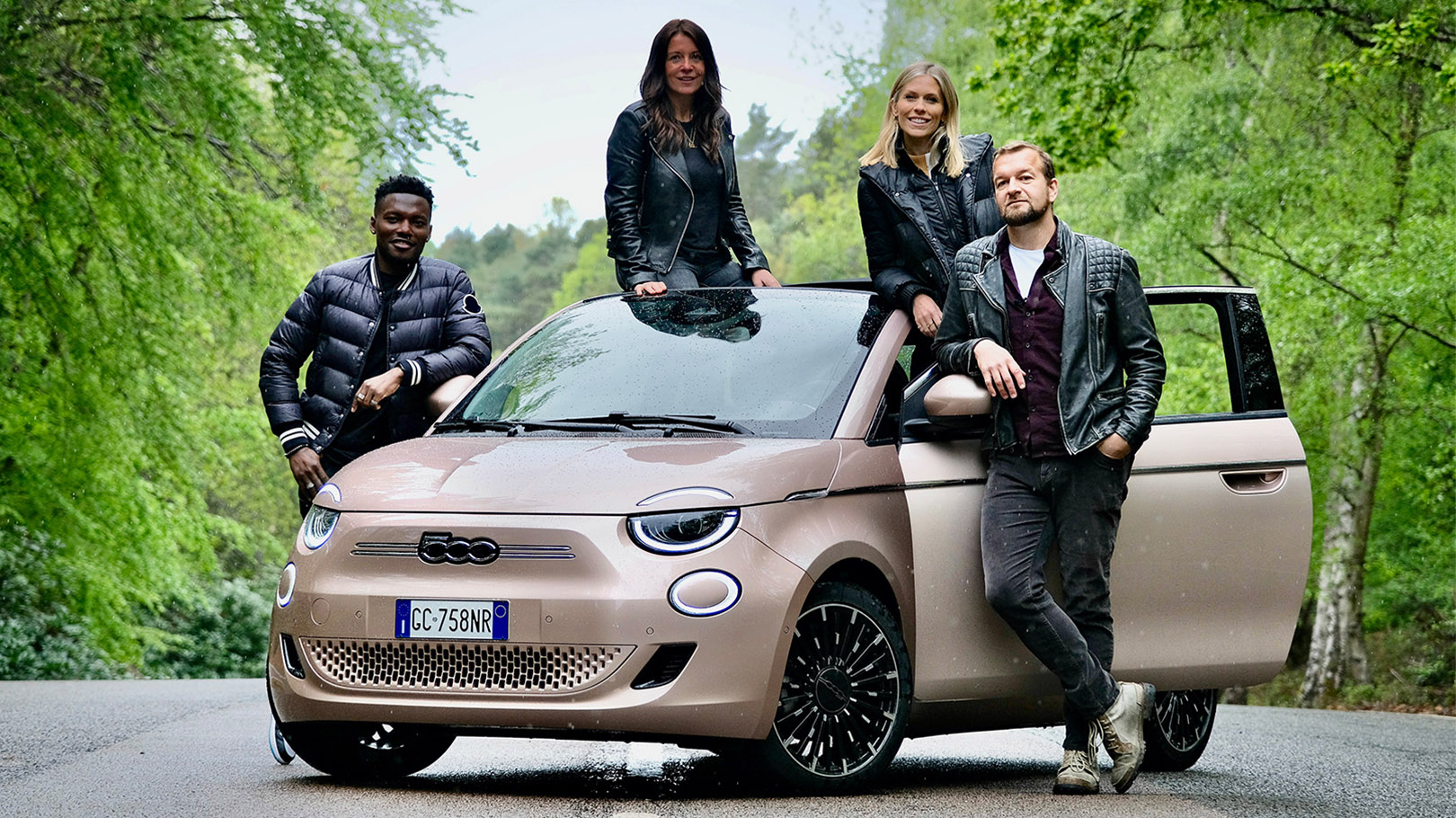 Worried about running out of charge? This might not be a problem: "Two thirds of people have access to off-street parking and can have a home charger fitted", says Ginny Buckley, founder and CEO of electrifying.com. 
She adds "If you can't fit a home charger then choose a car with a larger range and charge once a week at work, gym, shopping centre or at one of the UK's 25,000 charging points."  

Swapping from four wheels to two can be a brilliant way to further reduce your emissions and don't forget about good old walking – which is not only good for the environment but can lift your mood too.

2. Shop sustainably, with confidence
If sustainable shopping is something you're open to (or you're already doing), you might want to check that any companies you're shopping with are part of, or endorsed by, one of these groups:
B Corps: to be awarded a B Corp, an organisation must prove that the business works towards reducing inequality, lowering levels of poverty, a healthier environment, stronger communities, and the creation of more high-quality jobs. 
Soil Association: the UK's leading, non-profit, organic accreditation body. Buying accredited goods means supporting farmers who don't use pesticides and whose farming actively promotes soil health (a powerful anti-flood defence). 

Good Shopping Guide: backed by research from the Ethical Company Organisation, the Good Shopping Guide accredits organisations whose applications are cross-checked with information from more than 30,000 companies, court documents and more. If they're in the Guide, you can be certain you're spending your money with organisations who are walking the walk – and we're proud to be one of them.

3. Rethink, reduce, research

Let's talk about food. Agriculture accounts for around 24% of the world's greenhouse gas emissions and one-third of all food is wasted.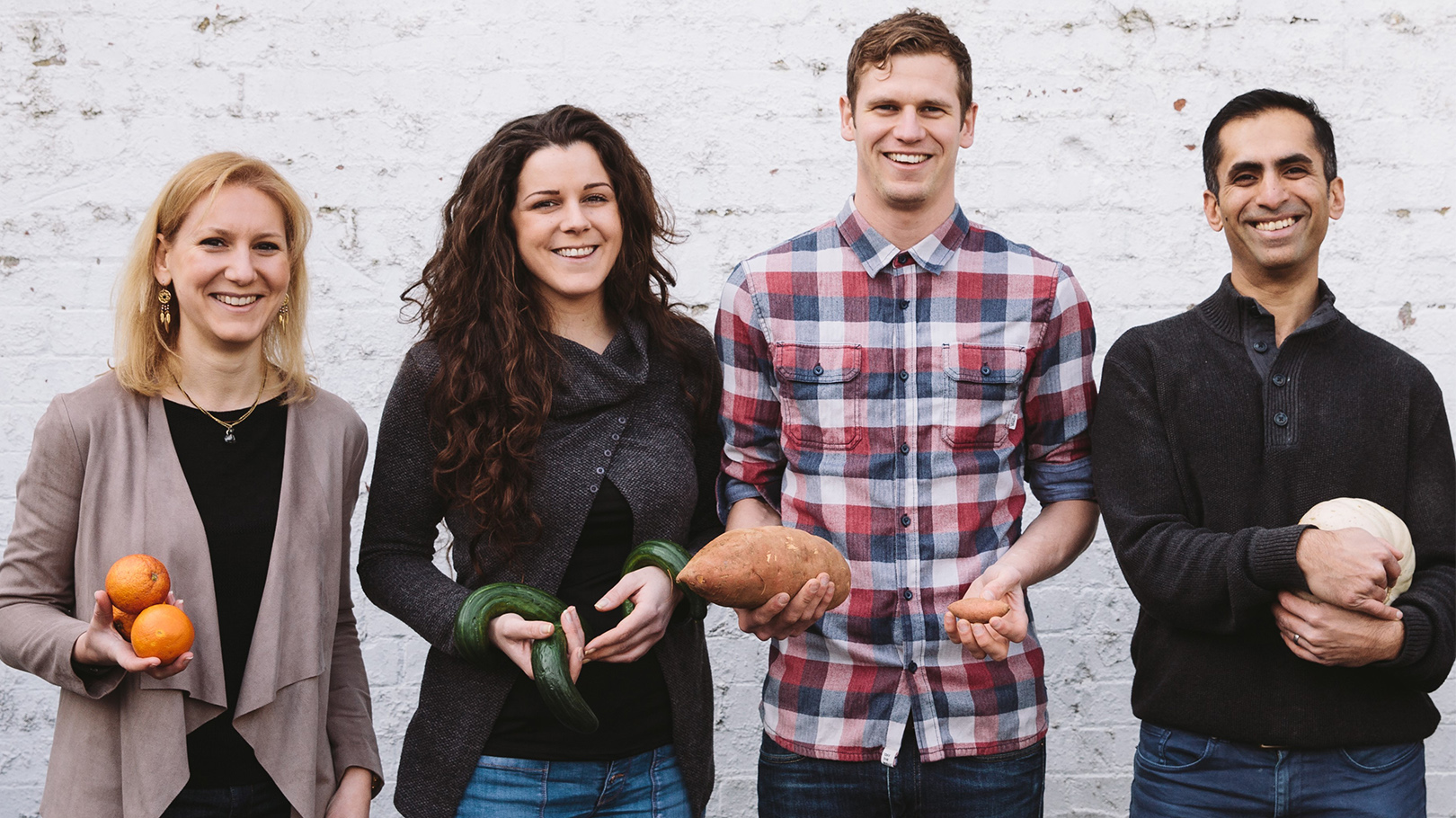 "The average family throws away over £700 worth of edible food every year, and around 70% of food waste comes from our homes" says Kate Hall, founder of The Full Freezer. "I freeze food on a flat-lined tray before moving it to freezer bags to cook only what I need for the next meal!" 

The other side of the food waste mountain is farm gate waste. You may have heard of Oddbox, which sells fruit and veg that would otherwise go to the landfill, or simply head to your nearest fruit and veg market to shop local and avoid plastic waste.

And how about a new t-shirt? The fashion industry accounts for around 10% of all greenhouse gas emissions. With the average cotton t-shirt taking a shocking 2,700 litres of water to create, ask yourself: do I need this? If not, use your consumer power and leave it on the rail, or find clothes makers who sew from deadstock fabrics.

4. Your green garden

Next trip – the garden centre. Easy peasy, right? Not if you're considering an artificial lawn. Consider these points:
The plastics in artificial turf are non-recyclable and will ultimately end up in landfill

The plastics could be adding to microplastic pollution – in your garden
Heat is stored under the plastic matting. This bakes soil and removes root structures, making your garden less hospitable to essential insects and invertebrates, and more liable to flood risk
Real grass is a habitat for our struggling insects - overground and in the soil. Other plants are also essential to their health. Help out our tiny friends by checking seeds and packets for "Perfect for pollinator" labels. This makes sure that every flower you grow will give bees, wasps, moths and beetles the nectar they need to pollinate our crops to keep us fed.

5. Repair – and only replace when needed

Next up – household items, big and small. Don't feel you have to get rid of everything – it's best to use an appliance until the end of its lifespan. Here are some steps to help you reduce your impact, one fix at a time.

Search online for free fixing tutorials. If you can't fix it yourself, save the number of a trusted handyperson or white goods expert

Want to borrow a tool? Neighbourhood and Facebook groups are great resources. Londoners can join Library of Things, a social enterprise that helps people save money and reduce waste by borrowing tools and learning new skills like DIY and repair
When your appliance is past repair, make sure you replace it with A+ rated alternative by checking the Energy Saving Trust's new QR codes.
6. Consider sustainable investments 

You might have heard about ESG or impact investing. It means that an organisation's banking, pension fund or investments fall into one or more of these categories:

Ethical

Sustainable
Governance
In essence, a sustainable investment or pension fund won't invest in companies involved with practices such as nuclear power, coal mining or oil, or unless the company has made a clear plan and taken actions to move away from these activities. 

If you have pensions and investments, consider switching to sustainable and ESG options. Or simply check the ethical credentials of the companies you entrust your hard-earned money with by checking with your provider. 
Making this change could be far more effective than you think. Our research suggests that switching your pension to a sustainable fund is 40 times more carbon effective than swapping to an electric car – but that's no reason to buy a new combustion engine. Electric is still the greenest option for drivers, and from 2030, new petrol and diesel engines will be phased out so start planning your switch.