By Lucy Downing
I sort of stumbled unwittingly into the 'sandwich generation'.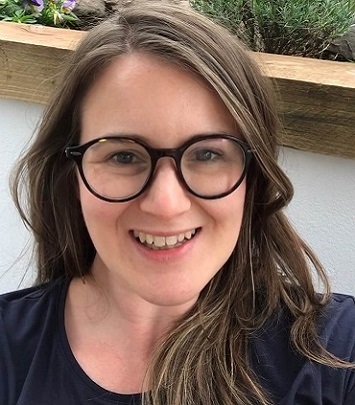 For those who don't know, this is the generation of people aged 35-60 who find themselves caring for both children and older relatives at the same time. I didn't realise it was happening nor did I identify as being a part of it until someone at work shared an article. I then realised I'm a fully paid-up member of the 'sandwich gen'.
I think it happens like that for most people. 

According to the ONS 1, the average age for women having a first baby is now 30. Consider also that over the last 25 years life expectancy in the UK has increased by more than 8 years 2. This means that not only are our parents older when they become grandparents, they are living longer. This is both wonderful and complicated.

My husband's parents were in their 70s when they found out that we were expecting and they would become grandparents for the first time. It was exciting news for everyone, but the timing coincided with my father-in-law's vascular dementia diagnosis. 

Over the last 2 years my mother-in-law has coped with this largely on her own. Support from us was mainly over the phone as we live more than 175 miles away. But this year she's battling her own health problems, so we have stepped up to support her much more while both working long hours and caring for our toddler son. 

The reality of being in this situation is tough and affects our energy, free time and finances. Here's what I've learned so far.

Time and energy

My husband and I work 5 and 4 days a week respectively and our son isn't the greatest sleeper. Our evenings are spent wrestling a headstrong toddler to sleep, then wolfing down our dinner before we (feeling slightly shell-shocked) settle down in front of the TV. Usually by 9.30pm we decide that we'd better go to bed for some sleep before the 'night shift' starts. 
While the bedtime routine is showing signs of improvement, we're now finding that we need to spend more of our evenings planning my in-laws' care. This involves speaking to my sister-in-law to coordinate plans, checking in with my mother-in-law and doing research about what help and support is out there for her. 

We've discovered that it's incumbent on families to hunt down everything they need, from help to information. The reality is that when you have small children, there just isn't much time to do it.

We have regular family conference calls where we agree on tasks and who will do them to help share the load. It feels a bit like having a second job on top of your day job, but it's the only way we know how.

Being a parent

When I was growing up, my parents had access to completely free childcare provided by my grandparents on both sides. Living so far away from family, any childcare for our son is organised and paid for by us. It feels like a double whammy. 
My mother is still working and lives hours away so is not in a position to help. My father lives nearly 2 hours away and helps when he can, but he also helps my sister who lives far away as well. And of course, my husband's parents aren't able to look after our son.

This means that whenever we're needed in London to help my mother-in-law we have 2 options: 

We both go – toddler in tow – sharing the 3-hour each way drive and workload. This option is only really as effective as having 1.5 people there because one of us needs to run around after our active toddler.
One of us goes and the other stays, which results in both of us being exhausted as one of us is a sole parent for the weekend and the other has to do a lot of travel, and care, alone. It also means we hardly see each other.
Invariably we chose the first option as we feel like we are supporting each other and my in-laws get to see our son. However, it also means we invest entire weekends and use up annual leave to do this.

Finances and career

As mentioned above, nearly every minute of childcare that we receive is paid for by us.
Nursery fees exceed £1,000 a month and if we decide to go out on a rare date (exciting!) we spend more than £40 on a sitter before we even leave the house.
I'm not complaining, just stating the facts.
My parents received more than 10 hours of free childcare a week (during term time) from my grandparents, but the reality for us is completely different.
We are not eligible to receive free childcare support from the government for another 18 months, so its easy to understand why, in some families, one parent has to choose between children and their career. 

We're also supporting my mother-in-law at the moment to review and organise her finances. We're incredibly fortunate that my in-laws have both paid into good pensions and made some smart investments, so our support is more organising than forking out, but I'm aware that for some people it must be incredibly hard to have to cover all the costs.

It's made me acutely aware that my son could be in this exact situation in 40 or 50 years' time so it's very important for us to make sure that our own finances are in order.
We are currently reviewing everything, from what we pay into our pensions, to looking at how we can start making smart investments, to making sure that our life and critical illness insurance policies cover us sufficiently.

At the moment, there's very little support out there or information centralised in one place. I think it's critical that we start looking at this as individuals and as a society now.
This situation isn't going away and, with an ageing population, it's actually going to get worse. The best thing we can do for our parents, our children and ourselves is to plan for it.