Put you first
Once you're retired, it's more important than ever to stay healthy and active. And with the extra free time on your hands, you can. So now's your chance to do those things you've always wanted to do, but never had the time for (until now).
Take a look at our tips on how you can take care of yourself, both mentally and physically – from staying healthy and volunteering through to retiring abroad and travelling.
Read about what you can do with your money
The value of pensions and investments can go down as well as up and you may get back less than has been paid in.
Want to talk to us about your finances?
We offer pension support and you can get tailored financial advice too. So if you need a hand, speak to one of our pension experts today.
What we can offer
See how we can help you get the most out of your retirement.
It's a way of using your pension pot to buy a guaranteed income for life – just like having a regular salary.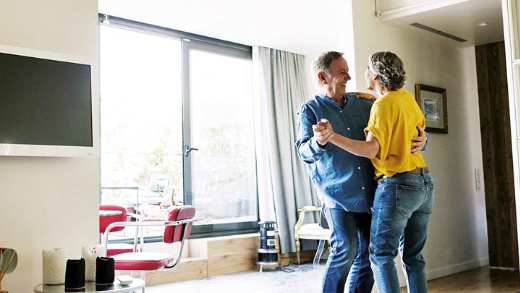 If you're a UK homeowner aged over 55, our lifetime mortgage is a way of borrowing money against your home to help you make the most of your retirement.
Take a look at each stage of your pension journey
From the planning stages through to taking your money, we're with you every step of the way.