Flight cancelled? Don't pack away the flip flops just yet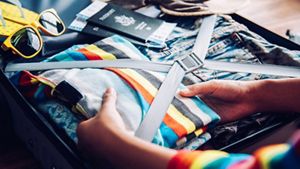 The sky's the limit when it comes to travel, and your insurance can make a trusty companion. We give an around the world tour of what your travel insurance covers.
By Tom Pilkington

Flight cancellations are increasingly becoming a worry for holidaymakers, as the news is filled with struggling airlines and heaving airports. However, travel insurance can be the sword and shield (or bucket and spade) against many issues encountered by travellers. We've prepared you some pointers on things that will, won't, and might be covered by travel insurance 1, so you're prepared this summer.
Your travel insurance will cover:
Months of planning, getting yourself beach-ready, and memorising your Spanish phrase book… all for nothing? No. Your airline should refund you if they cancel your flight, but if there are any issues getting your money back (from your hotel for example) you can claim as a cost that can't be recovered elsewhere, leaving you free to get back on the holiday horse.
Cancellation due to illness or injury or loss
If you or a travelling companion falls ill or is injured then you would be covered for cancelling or abandoning your holiday. This would also be the case if a close member of family falls ill, is injured or dies.
Being called for jury service
We plead guilty to providing comprehensive cover. If your holiday clashes with you being called for jury service or as a witness in a court of law, then you would be compensated for cancelling your holiday if you're the policyholder.
Our Single Trip or Annual Multi-Trip cover, and optional cover, could help you with unexpected events in the UK or abroad.
Medical fees and emergency return to the UK
Picking up an injury or an illness on holiday is bad luck. Any medical expenses that arise in the country you're visiting and your transport back to the UK will be covered. Just be sure to disclose any pre-existing health issues you have to your insurer, as they will most likely want to adjust the cover to take those into account.
Redundancy can be an unexpected bump in the road and your insurers will take that into account if you need to abandon a holiday that's already been booked.
 If your cash is pinched (this includes travellers' cheques and non-refundable pre-paid entertainment tickets) then you'll be covered. However, we would still advise you to zip up those bum-bags and keep an eye out for pickpockets.
Your travel insurance might cover:
Different insurers often cover different things, so it's worth reading through the boring bits to make sure you're getting the cover you need.
Forgotten about Covid? Well insurers haven't. We offer a level of cover for cancellation and medical expenses if you catch Covid, but not all insurers do, so always check the small print.
Airspace closures, strikes, and industrial action
If your transport is cancelled due to a strike or the airport itself is closed, you may not be covered automatically, but many insurers offer a 'travel disruption' add-on which will allow you to claim if this happens.
Winter sports, scuba diving and golf
Adrenaline junkies, ocean explorers, and… golfers: you'll need to tell your insurer about your activities as there will probably be a small extra charge to cover you and your equipment.
This is the nightmare start or end to the holiday, but don't assume that your baggage will be covered automatically – you normally need an optional add-on like our baggage cover. It's also worth checking if your insurer offers to pay for essential items (like clothes and toiletries) that you need if your bag is temporarily lost by your airline. And no, an inflatable pool flamingo doesn't count as essential.
Lost, stolen, or damaged personal items can be covered under the same optional add-on as baggage. So, for a small additional fee you can cover the lot.
Your insurance probably won't cover:
Any event that happened before you get your insurance
It's tempting to leave travel insurance to the last minute, but by buying it in advance you'll be covering yourself for any event (like illness or injury) that stops you from travelling. If your insurance is bought after the event, then you won't be able to claim.
Problems with proof of vaccinations
Covid restrictions are getting more relaxed, but some countries ask for proof of vaccination status. If you don't have a valid vaccine passport then you're unlikely to be able to make a claim, so always check in advance.
Check-in delays and missed flights
Are you one of those people who gets to the airport with plenty of time to spare? Give yourselves a pat on the back if so, because missing your flight, even if there are check-in delays, isn't covered.
Luck favours the prepared and the onus is on you to ensure all travel documents, such as passports and visas, are valid before you travel.