How to have a stress-free – and fair – split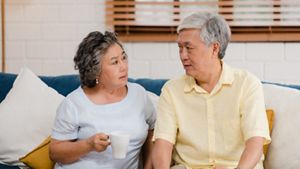 Divorce is often traumatic and expensive, so what can you do to make things go as smoothly and fairly as possible to minimise disruption to all involved?
By Joy Persaud
Professional guidance
Ann Robinson, partner at Blacks Solicitors, says it's important to invest in and engage with a solicitor as people's circumstances differ so much. 
"A solicitor will be able to provide an objective view of the case and knowledge of which issues the court thinks are important and which are not," she says. "They will also be able to offer instruction on how to present the case to secure the best possible outcome. Furthermore, if an agreement or court order is signed, the individuals will be bound by its terms even if they don't properly understand it. A solicitor will ensure that their client is made aware of the implications of what they are signing. 
"There is only going to be one divorce settlement and a solicitor will help to secure the best outcome. If an individual represents themselves in their divorce and they regret the deal reached, it's almost impossible to change it further down the line."
Caitlin Jenkins, partner at Mills & Reeve, cautions against making rash decisions about arrangements. She also advocates therapeutic support to help navigate the emotional elements of the split – something that divorcee and divorce coach Caroline Strawson believes is crucial, saying that even in amicable situations, the trauma of a divorce – second only to the death of a loved one – can be fraught.
"Going through my own divorce was extremely challenging, as domestic abuse had occurred so not only was I dealing with the legalities of a divorce but the emotional and psychological impact of the abuse," she says. "I advise my clients to surround themselves with a 'breakup support system' of family lawyer, financial advisor, family, friends and an exercise buddy to help keep active.
"I always advise clients to get photocopies of everything beforehand, even sometimes before you've even announced you would like a divorce [so] your partner can't try and hide assets and you have evidence and proof."
Assets
But what happens if a spouse does hide assets? Jenkins warns that if you don't disclose everything and a court finds out during the course of proceedings, a decision could go against you more than it would otherwise have done. 
"If your partner finds out, even years later, you have misled the court about your assets and it would have changed the financial outcome significantly then that might be grounds to reopen a financial agreement or order. Frankly, it isn't worth trying."
Helen Thewlis, head of family law at Ramsdens Solicitors, says the position for the division of assets between couples who are divorcing or ending a formal civil partnership is the same. The court has a range of considerations, starting with the needs of any children, and will take into account age, earning capacity, financial circumstances and a myriad of other factors covered under The Matrimonial Causes Act 1973. 
She says: "It means, for example, where one parent has stayed at home to care for children, they are still entitled to a share of the home, income and pensions. The starting point is that assets are shared equally, but there can be many reasons to vary this because of the wide range of factors for the court to consider, and it is important to seek specific professional advice."
Once you have agreed how to divide valuable assets, consider updating your life insurance and pension beneficiaries, and revise your will.  
Children
When a couple shares children, they will need to discuss arrangements for many years, so it's imperative to keep communication polite and constructive, if possible.
Lucinda Holliday at Blaser Mills Law, stresses that significant weight is placed on the voice of the child, and parents and professionals are encouraged to consider their feelings where appropriate. 
"In most cases, children want to have a good relationship with both parents and because of this some sort of shared care arrangement is likely to be considered appropriate unless there is good reason why this should not be the case," she says.
And Fran Hipperson, family partner, B P Collins, says it's important parents avoid using the Covid-19 situation to limit the time children spend with their other parent. 
"Although courts appreciate many parents will have legitimate concerns in this regard, there will be consequences for parents who have perhaps exploited the pandemic in this way," she says.
To foster harmony, Robinson recommends ex-partners complete a 'parenting plan' to agree issues such as how and when to introduce new partners, and how to deal with Christmases and birthdays. 
"It's a good idea to consider attending mediation if solutions to issues can't be agreed upon," she says. "Mediation is very useful for helping couples come to a detailed and bespoke agreement about the arrangements for their child and can be cheaper than going to court."
Bear in mind that while mediation can be useful, most lawyers advise against it if the relationship is abusive. 
Preparing to split? Your marital status matters
Cohabitees
When cohabiting couples separate, there can be no claim for maintenance or pensions. The only asset that can be considered is the home, but if one person is registered as the owner, their partner may struggle to claim a share in it. If held in joint names, the starting point is that it's owned equally and one person cannot claim more than the other if they earn less or care for children. These complex situations often require legal input to sort out.
Holliday recommends couples sign a cohabitation agreement to ensure that if they split, matters are clearer.
No fault divorces
Easier proceedings could be right around the corner, with 'no fault' divorces due to land in April 2022. Under the current law, divorcing couples need to separate for a period of two years or more otherwise the divorce must be based on one party's unreasonable behaviour or adultery, which can increase conflict.  
It's hoped that the new divorces will help avoid disputes and reduce trauma.
If your circumstances have changed, you can make changes to your Aviva policies by logging in to MyAviva.