A personal finance influencer's three ways to control your cash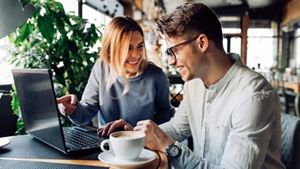 Becoming financially independent starts with taking control of your money. Bukiie Smart from @savespendinvest shares her top money management tips.
By Bukiie Smart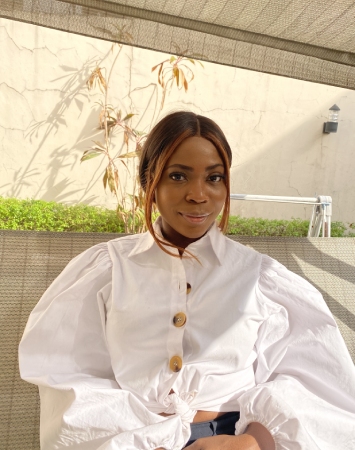 Finances play a huge part in our lives. Where we live, what we own and what experiences we enjoy are all influenced by how well we manage money – to say it's important is an understatement. While earning a good income is a great achievement, if you're not saving some of it you could be letting yourself down. Here are some practical ways to take control of your financial life.
Build an emergency fund
Before you even think about saving, you should be debt-free. If you're not sure how to clear a debt there are loads of free resources to help, otherwise, simply pay off as much as you can each month until you're in the clear. 
Once your debt is out of the way you can think about building an emergency fund. You may need to rethink some big purchases to do this, but the peace of mind that comes from being financially prepared should be well worth it. 
To establish an emergency fund, do the following: 
Set your goal: A good rule of thumb is to aim for at least three months' worth of income. It may seem daunting but remember it's a long-term goal – start small and build it up over time. 
Decide how much you can afford to save: As this will be different to your other monthly savings or/and investments, make sure it's realistic and works for your current lifestyle. It doesn't have to be a huge sum – it can be as little or as much as you can afford. After all, everybody starts somewhere. 
Put it in a separate account: "Out of sight, out of mind" is my motto for emergency savings. 
Not seeing it means you won't be tempted to dip in for non-emergencies. You could even try putting it into a different bank. Of course, your money must be easy to access when needed – but you don't want to look at it every day. How about creating a standing order for your savings? That way the money will go from your current account to that account after payday. Simple. 
Move any extras into there: At the end of the month, transfer any leftover money you have to your emergency fund. Be it an extra £20 or £100 – it all adds up. 
Increase your earning potential 
You don't need a ton of new skills or experience – simply make the most of what you already know. 
Start by figuring out what skills you have that you can use to make money. Then look at ways to sell your skills to either businesses who may need them, or consumers who may appreciate them. 
Let's say you have experience in social media/content creating. You could become a digital content creator or social media manager for a small brand. They may want to pay you to help them with their social media for a few hours each week. 
And if you need to develop new skills or want to build on what you already know, look out for free training courses online. Think about how to make the most of your talents, get creative and go find your customers.
If you decide to earn extra cash, you probably need to declare this to HMRC and there may be tax implications. Check gov.uk to find out more. 
Last but certainly not least, budget 
A budget is a financial plan of where you want your money to go. To take control of your financial life, you need to create and stick to one. 
Scary and restrictive? It's not. Instead, think of it as freeing – it allows you to plan your money around your lifestyle and be more organised.  
For example, if you say "I earn £2,000 each month. Of that, 40% is going towards my monthly rent and bills, 10% is going to long-term savings, 10% of that will go to my emergency fund, 20% is for socialising (in other words, the fun fund), and so on". This allows you to make better financial decisions as you have an idea of where your money goes. 
Overall, you just need a financial plan and strategy that's built around your lifestyle and goals. Whatever your financial situation, you can come out of it or make it better by planning, seeking help from people on the same path (like the @savespendinvest community) and sticking to a good budget.
These three steps will help you take control of your money and hit some financial goals too. But don't do it alone – share it with a friend or loved one and keep that motivation going.